Here are the steps to be followed to add a new client:
1. On the left sidebar of your dashboard, click on the Clients option. Select ADD option on the top to fill in the details of the client.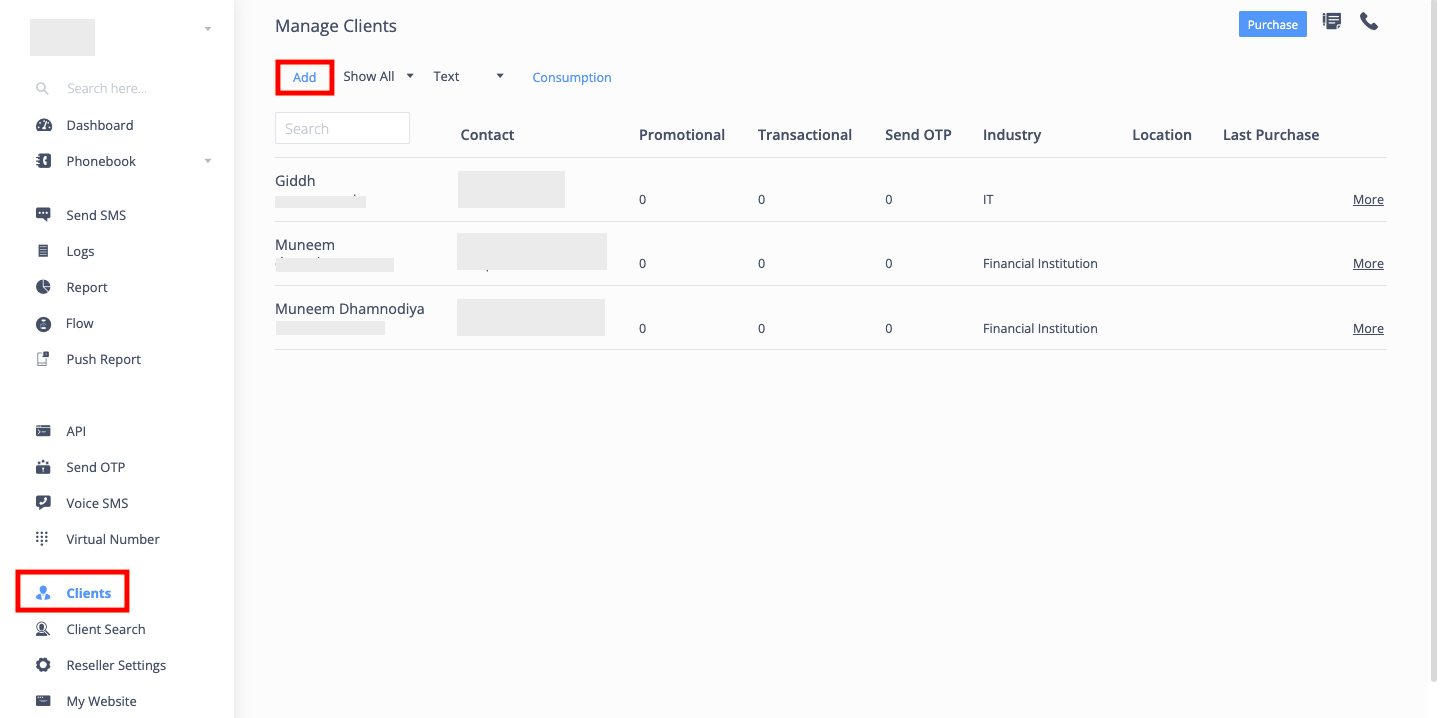 2. After filling in all the details, click on ADD button to add the client.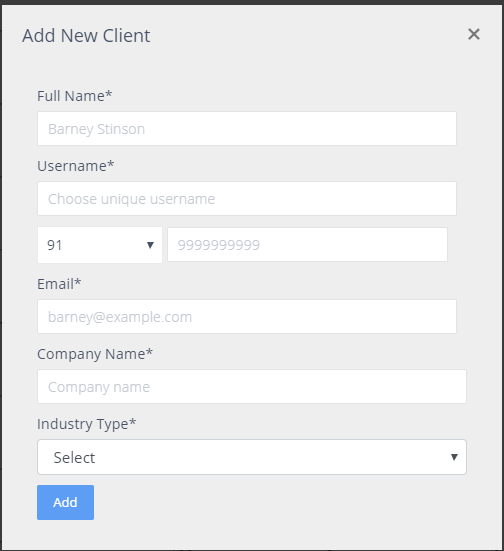 You can also check this video link for help: https://www.youtube.com/watch?v=3mX21hAh8aw&feature=youtu.be