How to use Incoming Services
                                                        HOW TO USE VOICE SERVICES
                                                                  INCOMING CALLS
​

MSG91 is pleased to announce that our Voice service is now available to all of our wallet subscribers. Log into your MSG91 account and click on the Voice Microservice in order to use our voice services.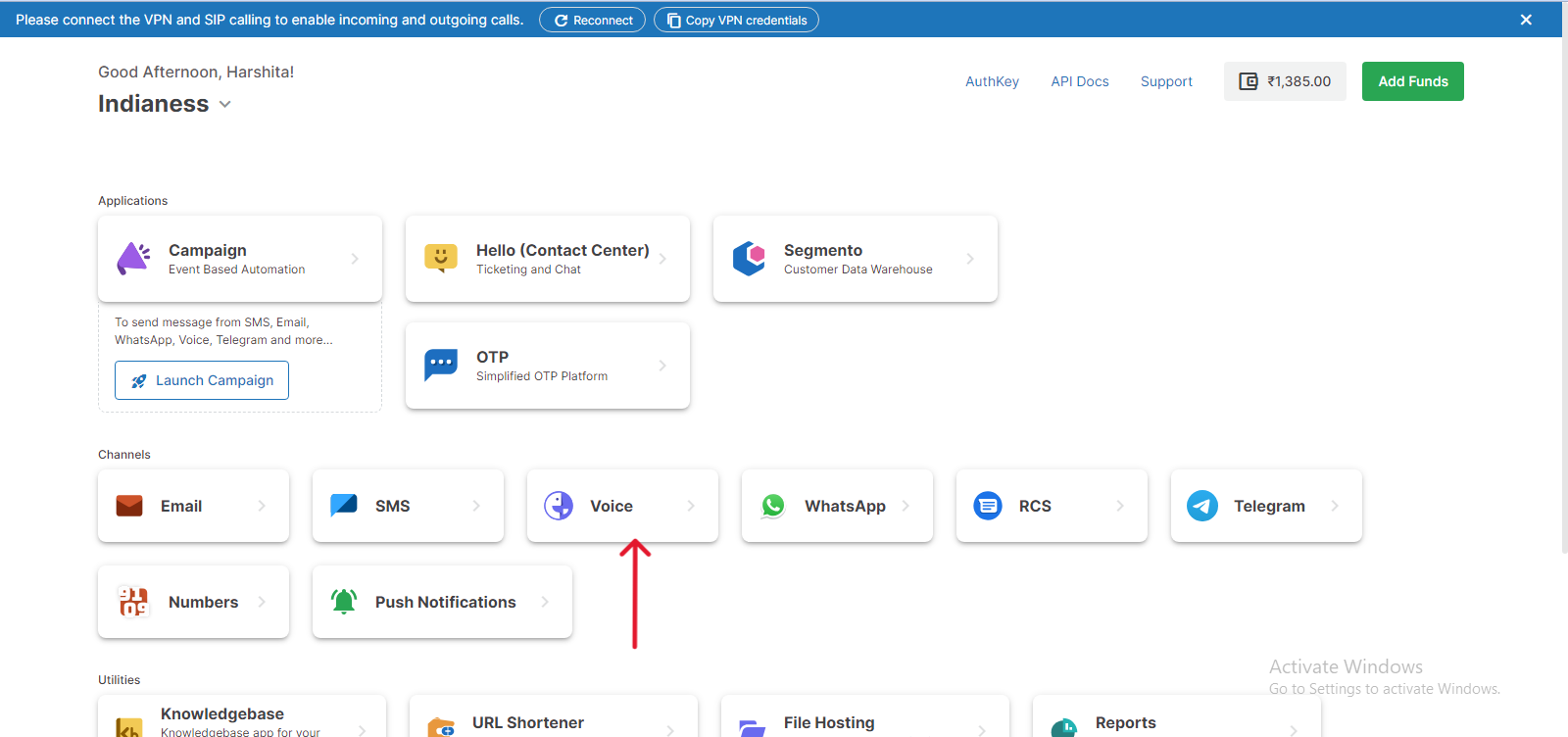 MSG91 Dashboard       
To use the voice services you need to subscribe to the Direct Inward Dialing(DID) number from the numbers service and the deduction for the calls can be directly deducted from your MSG91 account wallet. (there are no specific charges for incoming calls) if our app is being used.
Please follow the steps in this article. Select numbers from the microservices page after logging into your MSG91 account.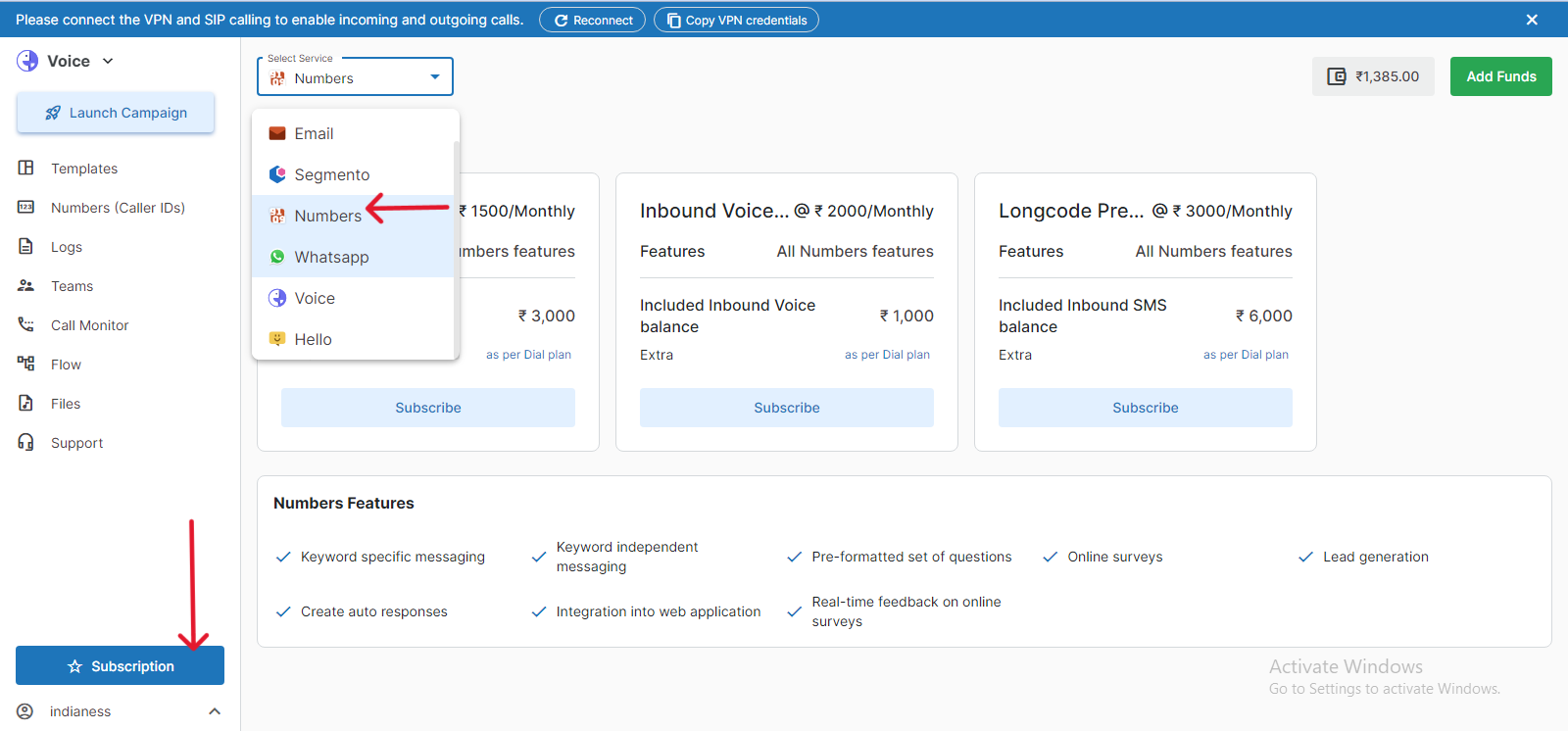 Image Caption
You can now see the assigned Number in the caller ID section. You can here now assign the number according to your preference to different people or flow. The call will now fall in accordance with the flow assigned on it.
Here are the available options:
1. Direct to a specific agent.
2. Route to any Team of your choice.
3. Follow a designated flow (you can find detailed information about how to create in the provided help documentation(........................................)
From the Flow dropdown you can choose any of these and from Assign dropdown you can assign them to specific recipients. 
This empowers you to efficiently manage call routing according to your unique requirements.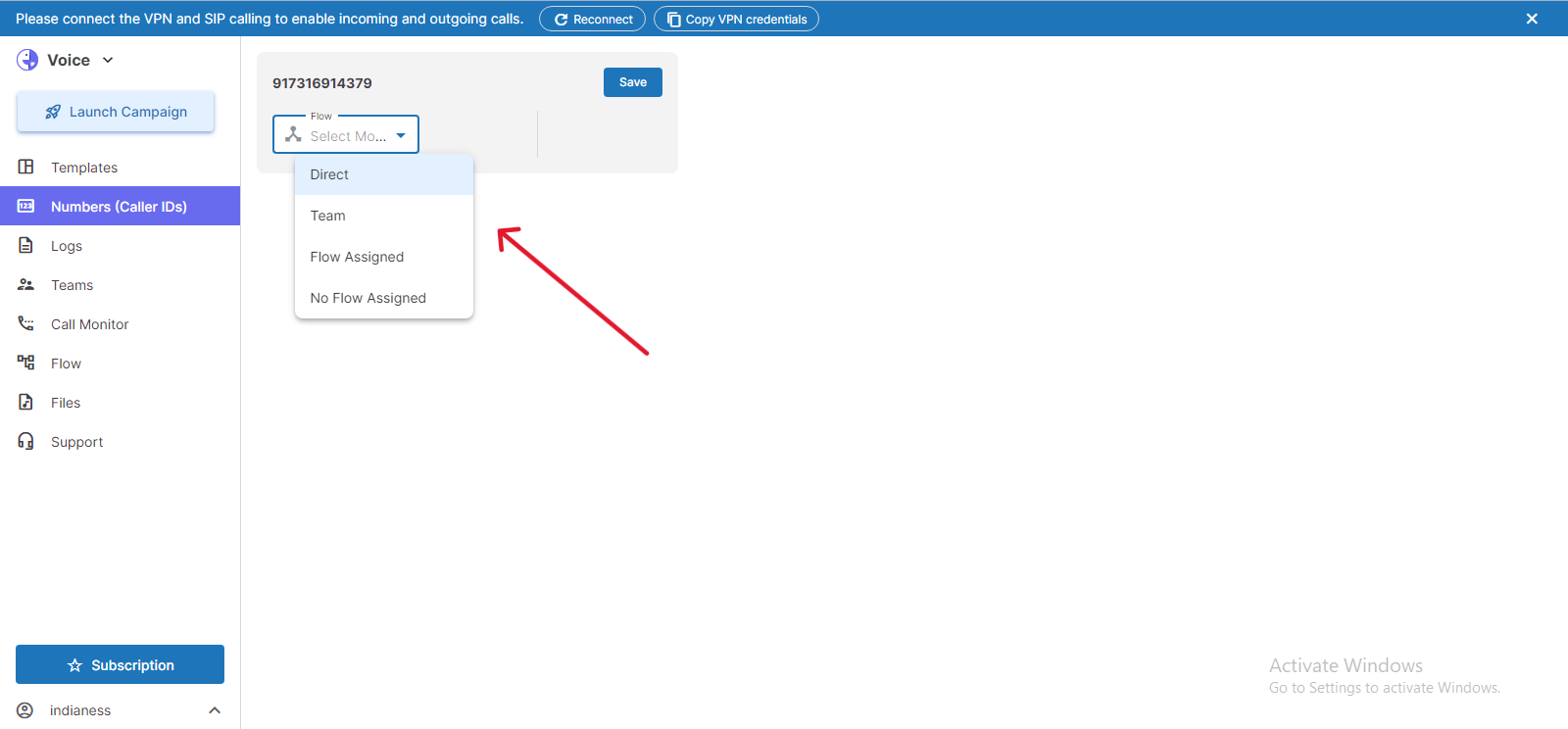 Assigned Caller ID
​

You can now receive the call on the assigned number.
You can also get the calls on our Hello Panel, on the web and on phone as well and on phone and web both.
For getting more information about hello you can refer to our Help Documentation.
This is the same process we will have to follow for all the other countries in order to receive the incoming calls.
​

​

​

​

​

​

​

​

​

​


Harshita Tyagi

13, October, 2023
Did it help you?
How can we make it better?