Where can I check the SMS delivery reports?
To check the Delivery Reports of the messages which you send, follow the below-given steps:
1. Login into your MSG91 account and select the SMS option on the dashboard.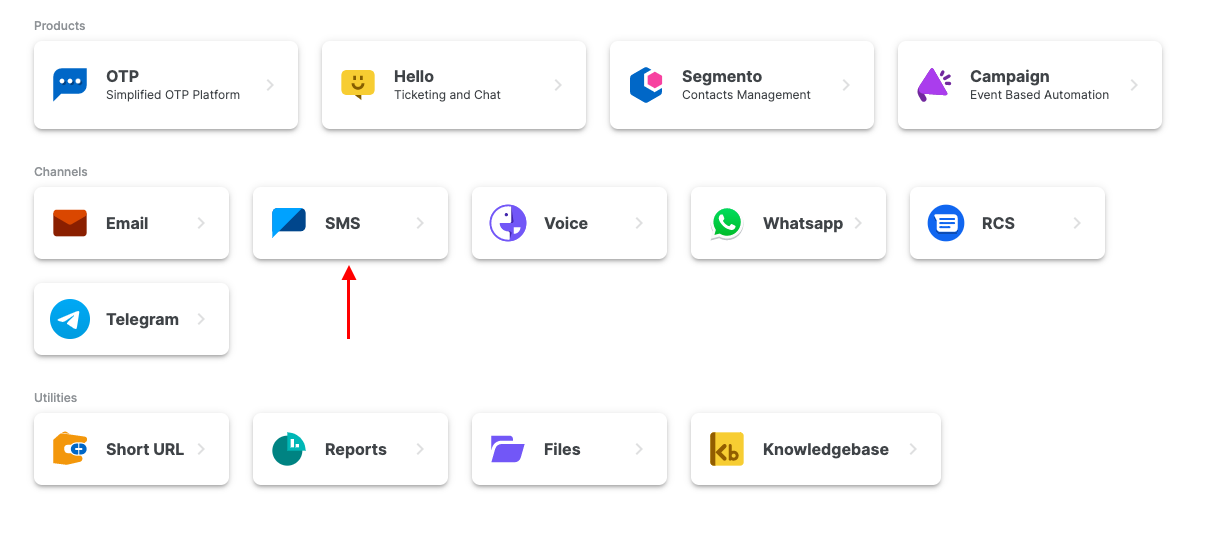 3. Goto the Logs section from the sidebar. Here you can see all the campaigns which you create, with all the related details. You can select the date range and search by the request-id or mobile number alongwith the country code. Where there are multiple SMS, click on the message staus to check the detailed reports of every mobile number, with a pie chart showing the delivery percentage.
Different colors in status have different meanings:
Red: Failed
Blue: Delivered
Yellow: Pending

5. To export the reports, please refer to this article.
Did it help you?
How can we make it better?