On the left sidebar of your dashboard, click on the Clients option. To check the SMS consumption and logs of the SMS sent by your clients, click on the Consumption option.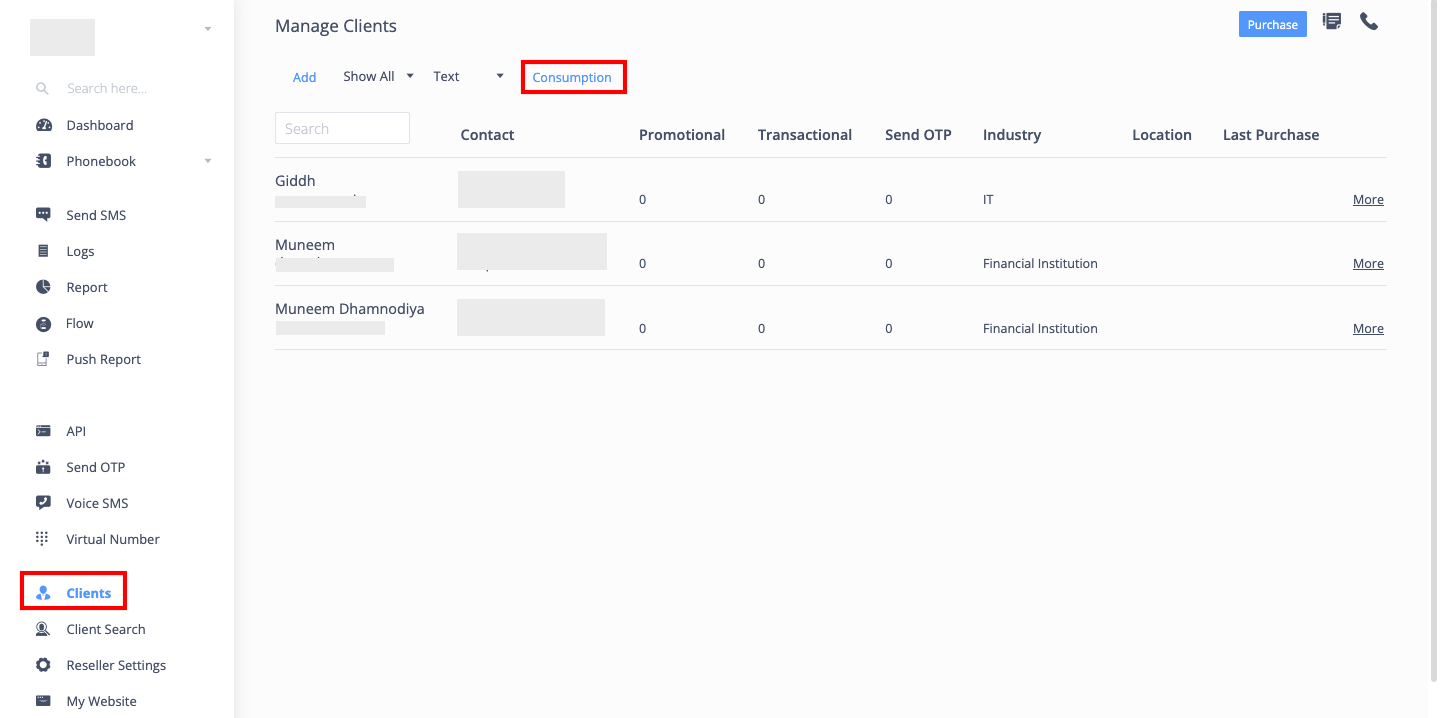 Here you can check or export the data/logs of the messages sent by all your clients between a given date.

In case of any confusion, you can contact our support team.
Did it help you?
How can we make it better?