Follow the steps given below to resend any SMS:

1. Go to the SMS from the Panel, and select the Logs option from the sidebar.
2. Click on the message content and here in the pop-up window, you will get the Resend option.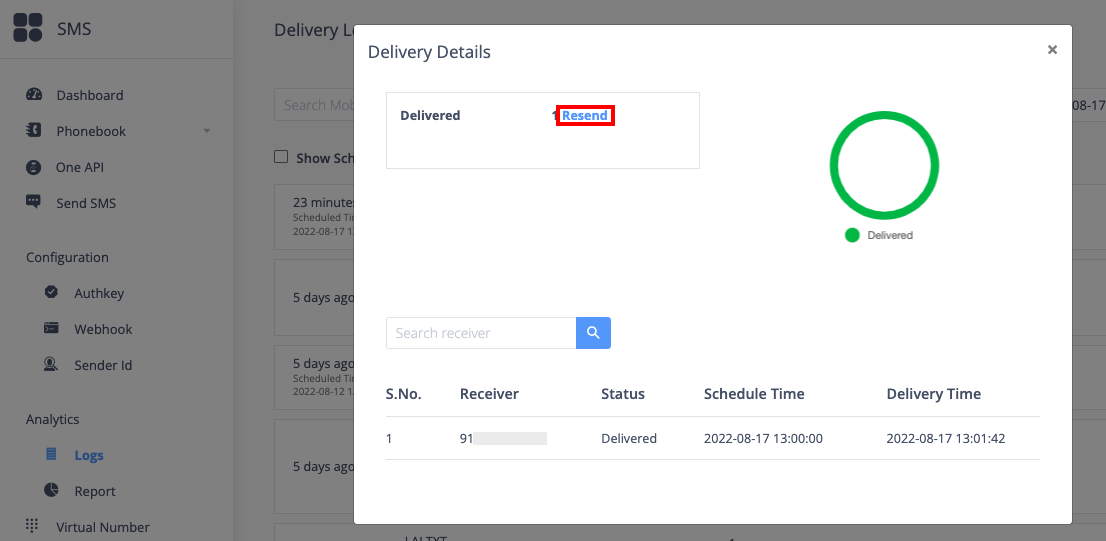 3. By clicking on "Resend" you will get the dialogue box that says "Are you sure you want to send All SMS?".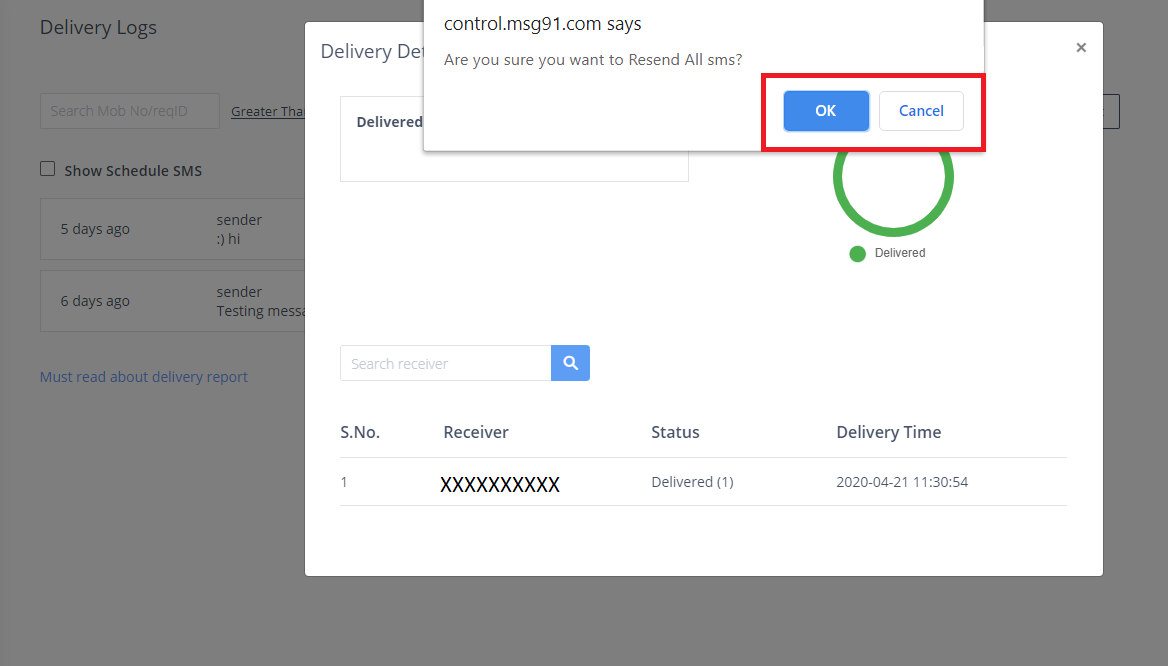 4. After clicking on the "OK" button your message(s) will be resent.
Note: You will be charged for Resend SMS and it will generate a new request ID of the sent SMS.