How to send SMS from my MSG91 dashboard?
You can follow the below-described steps to send SMS from my MSG91 dashboard:
Video guide: https://www.loom.com/share/98017436eec249b1a8209fab67c74790
1. Login to MSG91 user panel.
2. Click on "SMS" from the user panel.

3. Select the type of SMS: Transactional or Promotional.
4. Select the "Sender ID", "Message" and "Campaign Name".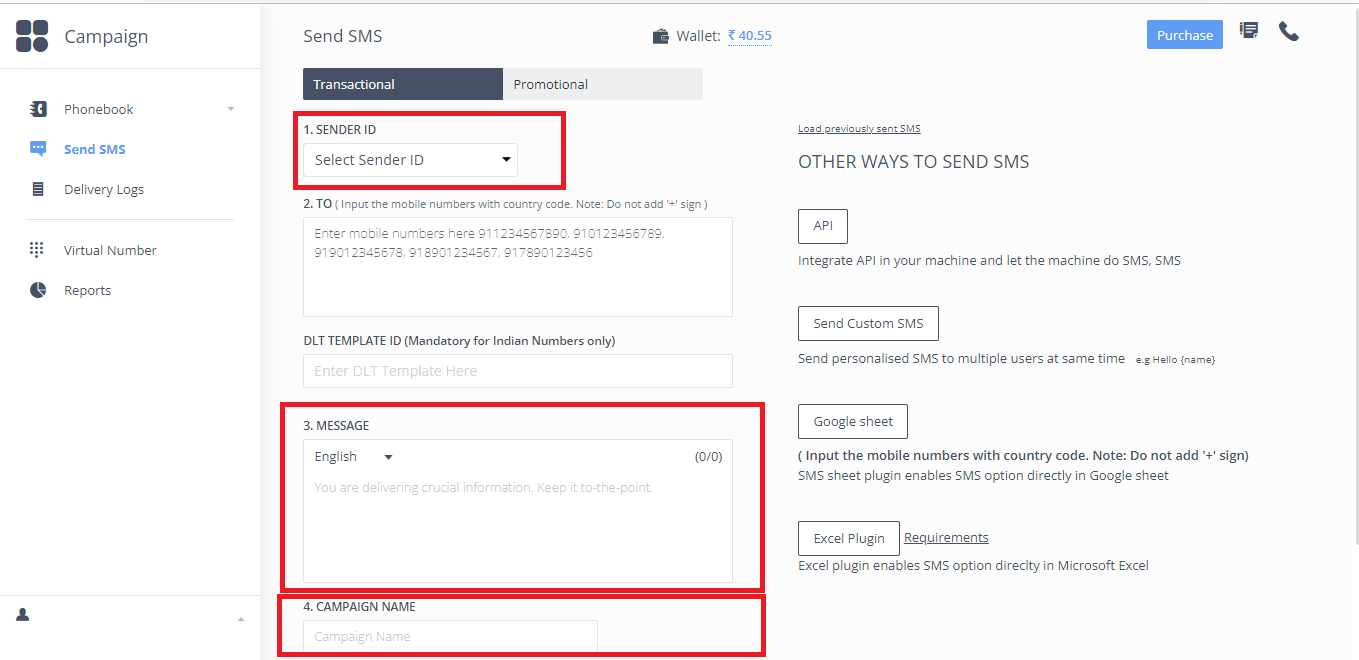 5. Enter the mobile numbers you want to send the message to or you can also select the group or the excel file and convert it to .csv format or directly a .csv file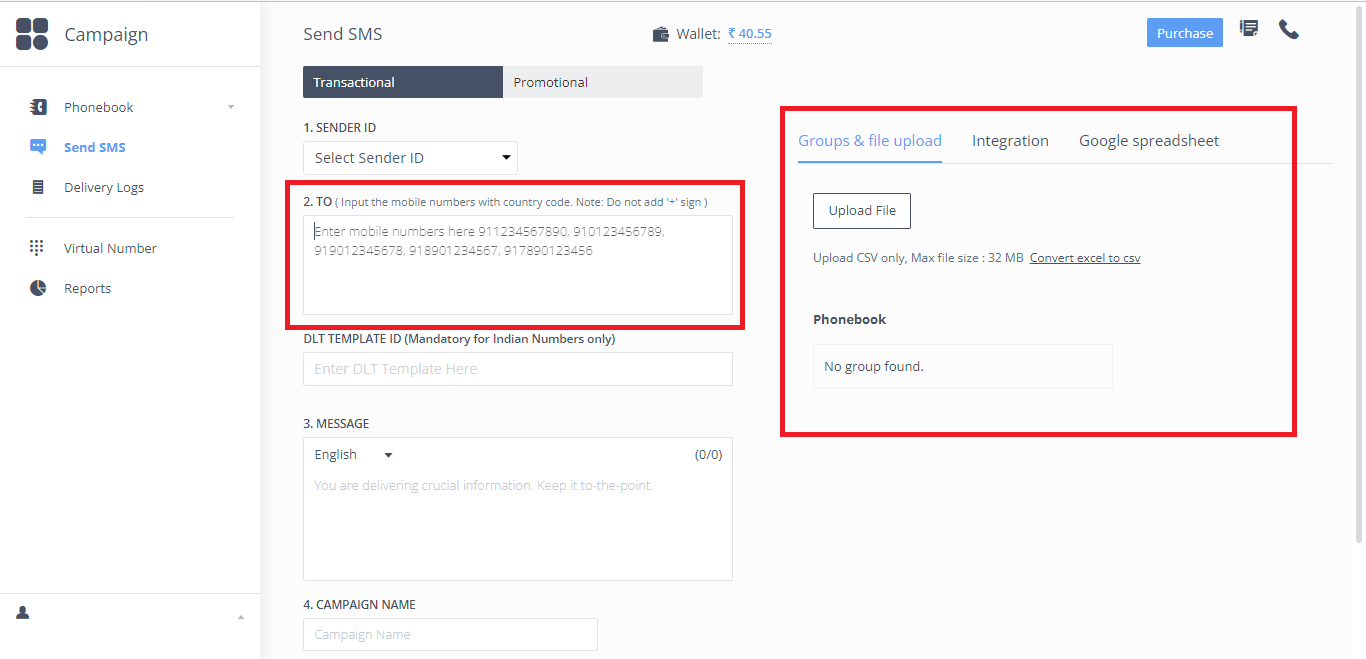 6. Enter approved DLT Template ID (Mandatory for Indian Numbers only)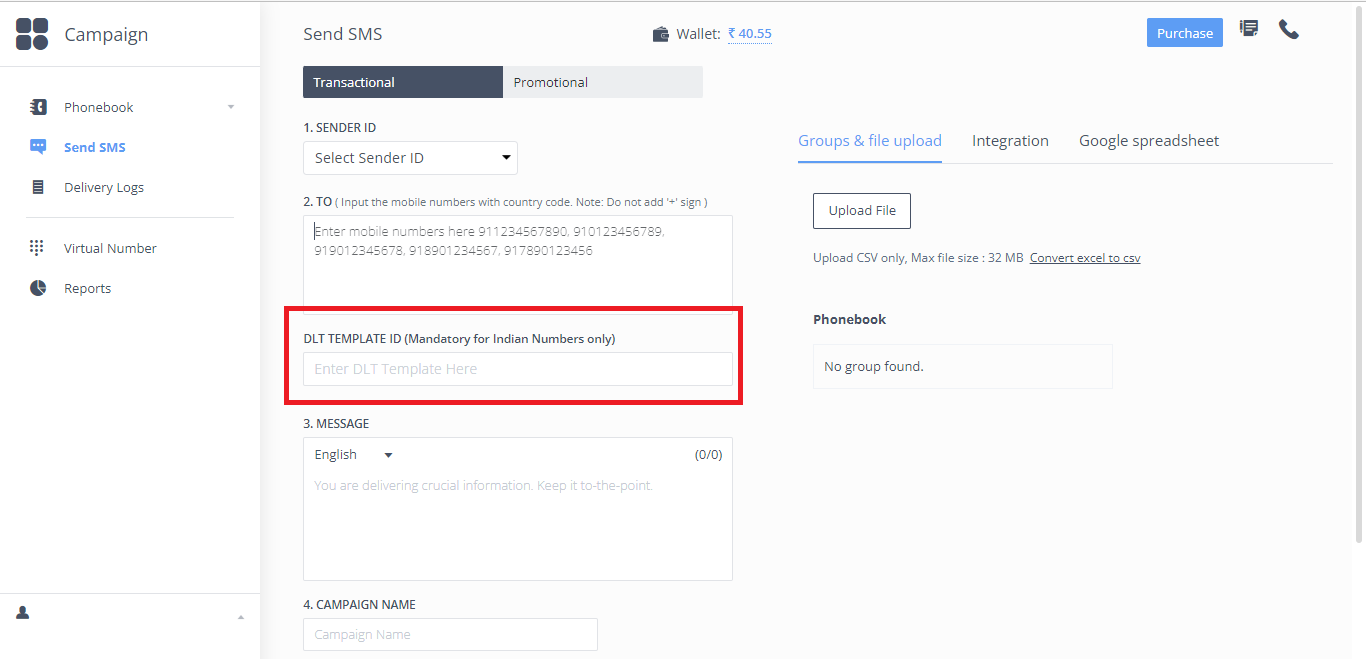 7. Click on "Send SMS Now" to send this message. Also, you have the option to schedule the SMS.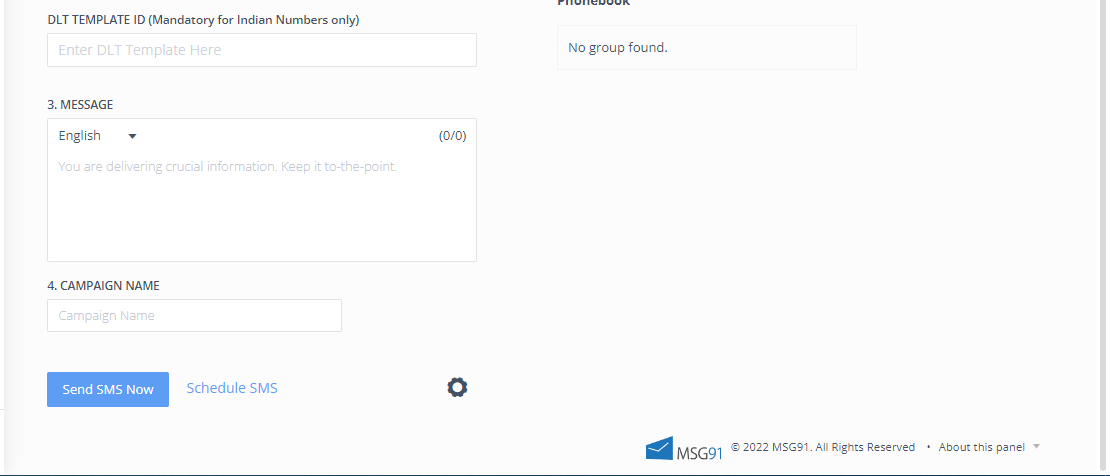 8. You will get a success message. You can import contacts into the phonebook to your last sent numbers or also send another campaign.

Refer to the video tutorial link: https://www.youtube.com/watch?v=KbHPkqnfJVU&feature=youtu.be