How to use Hello in mobile app
How to use Hello in Mobile Application?
​

You can download Hello mobile application from the below mentioned links for IOS and Android phones:
https://play.google.com/store/apps/details?id=com.hellornapp&hl=en&gl=US
https://apps.apple.com/in/app/hello-by-msg91/id1635375551
In this article we will show you how to use Hello Mobile Application
1. Once the application is installed on your phone please login to Hello App using the option Login with Google.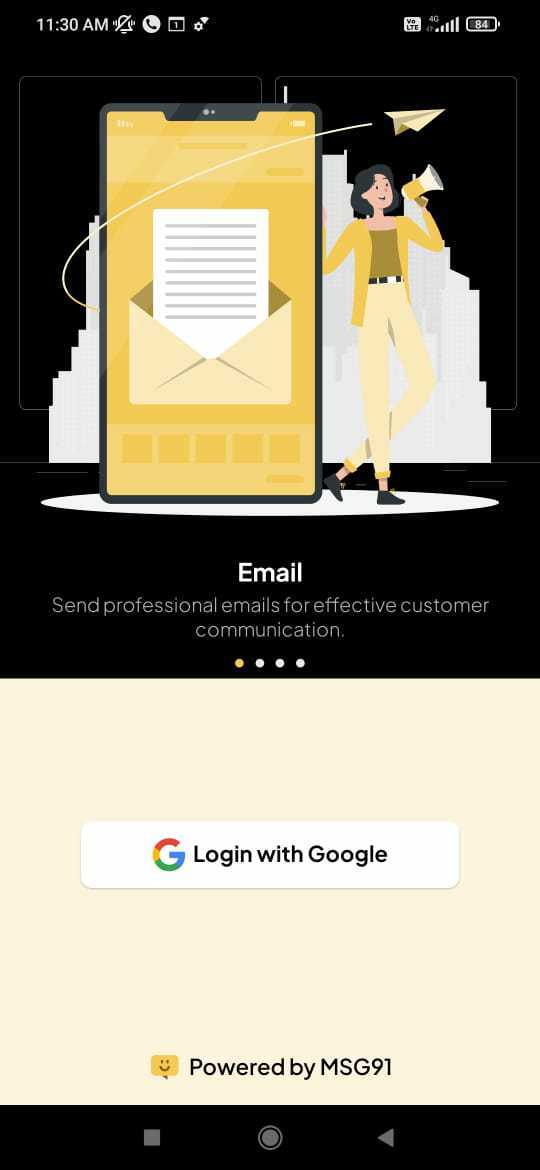 2. You can select the company for which you want to access the Hello (only applicable if you are added in multiple companies).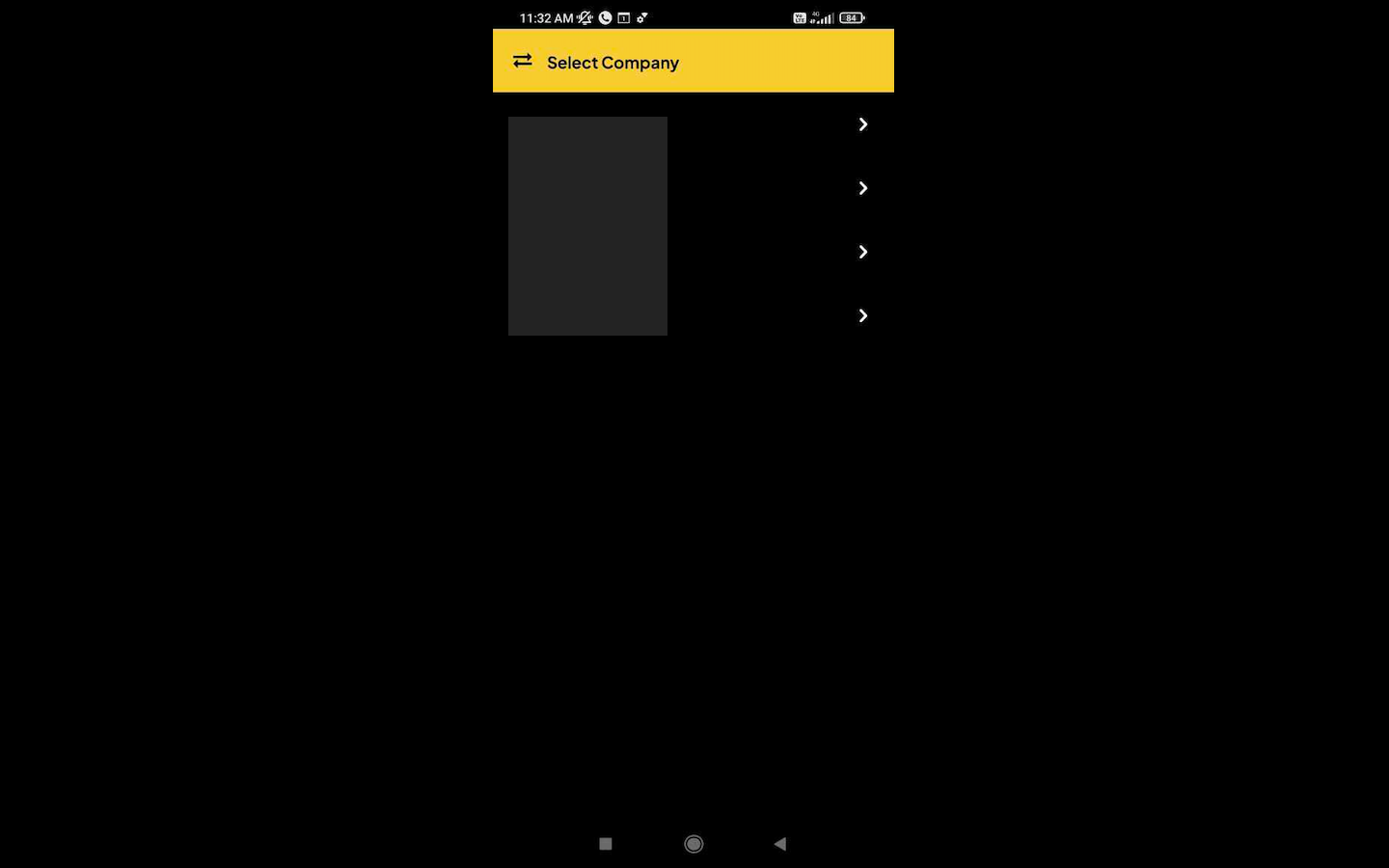 3. Once the company is selected you will directly land in the Hello chat box, here you can view all the chats for this accounts (Open, Snoozed, Closed, Unassigned and Mine)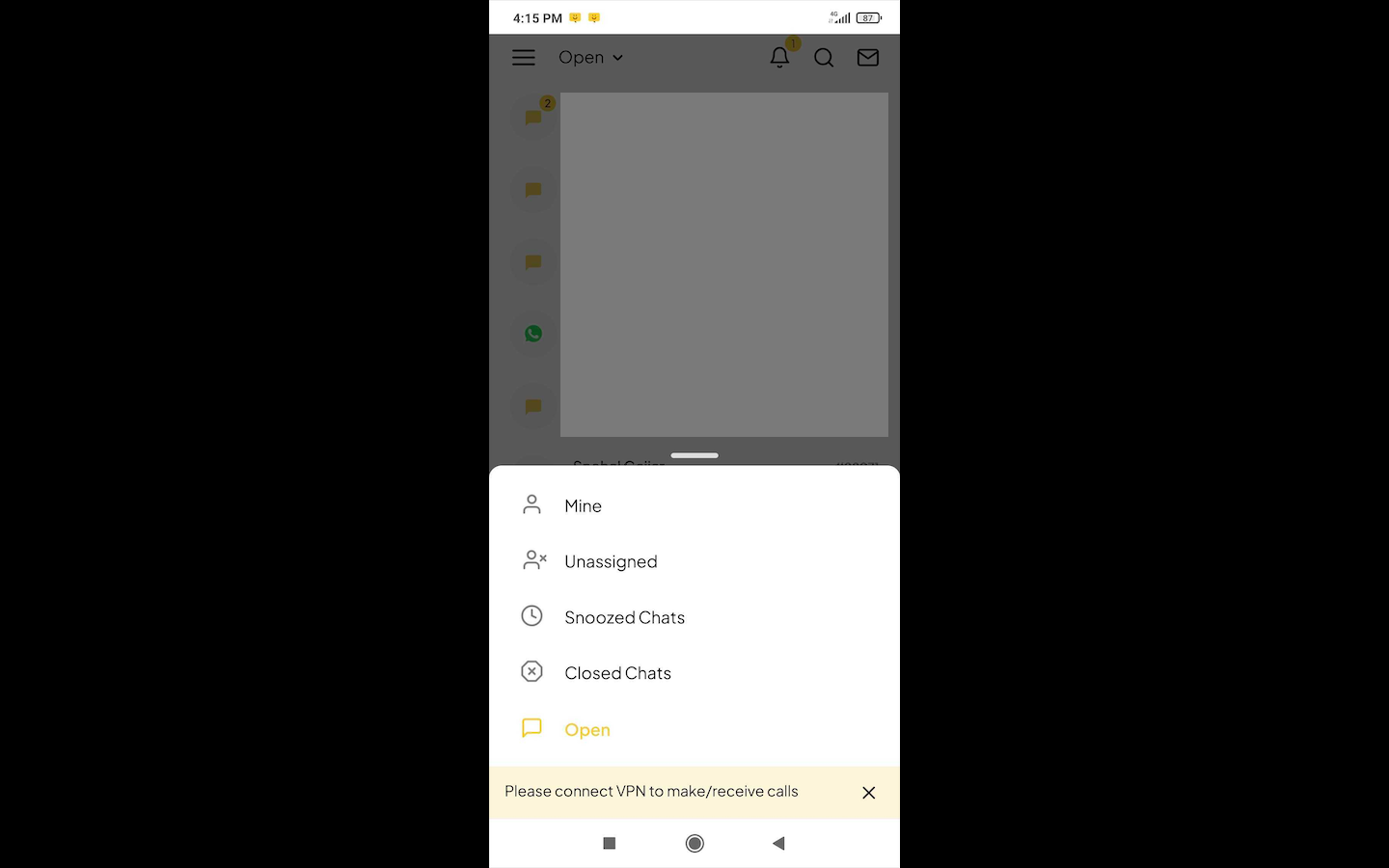 4. You can click on the mail icon on the right hand side top corner to view the email inboxes associated with your account.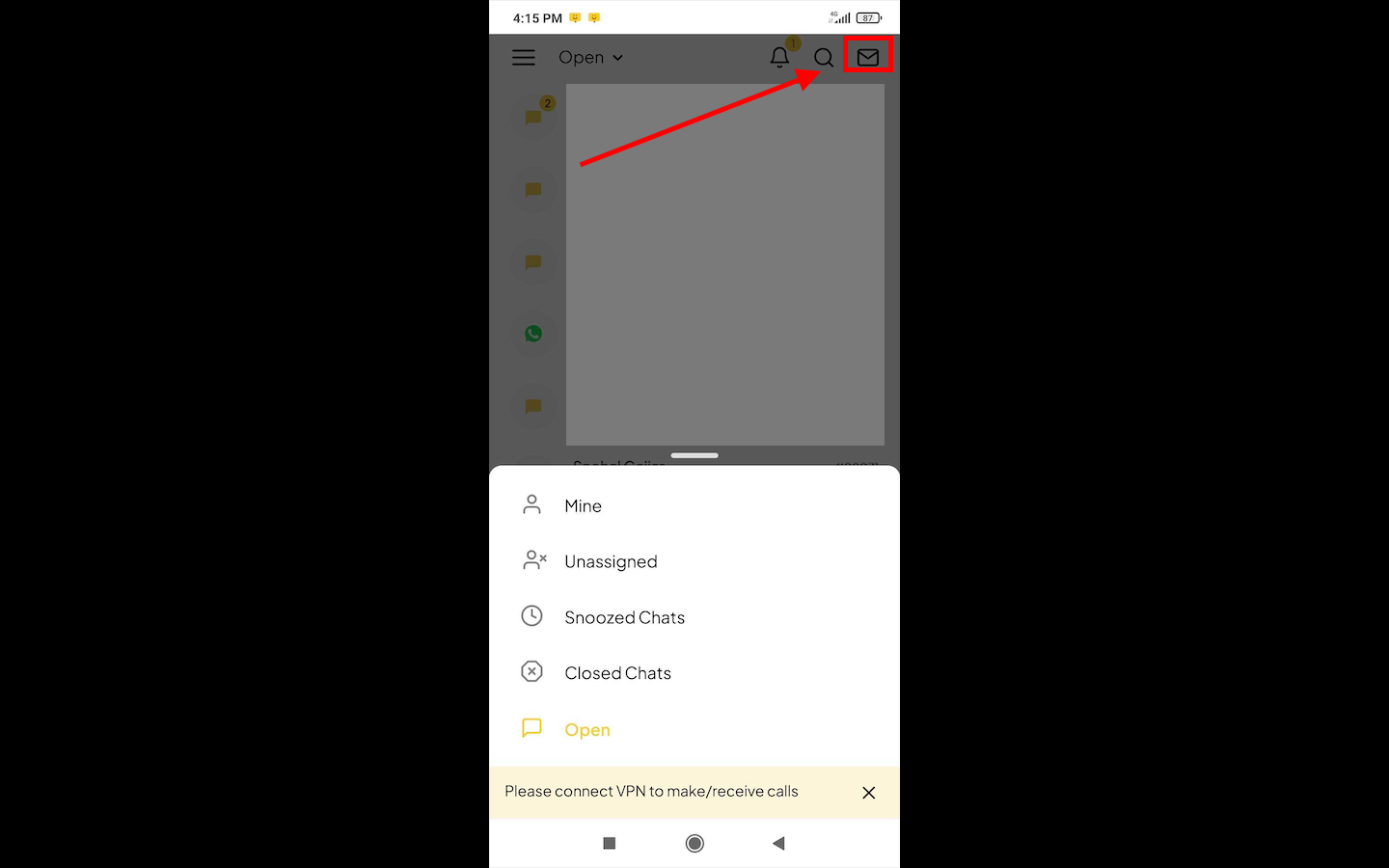 5. In case you have multiple email inboxes, you will be asked to select the inbox which you want to view.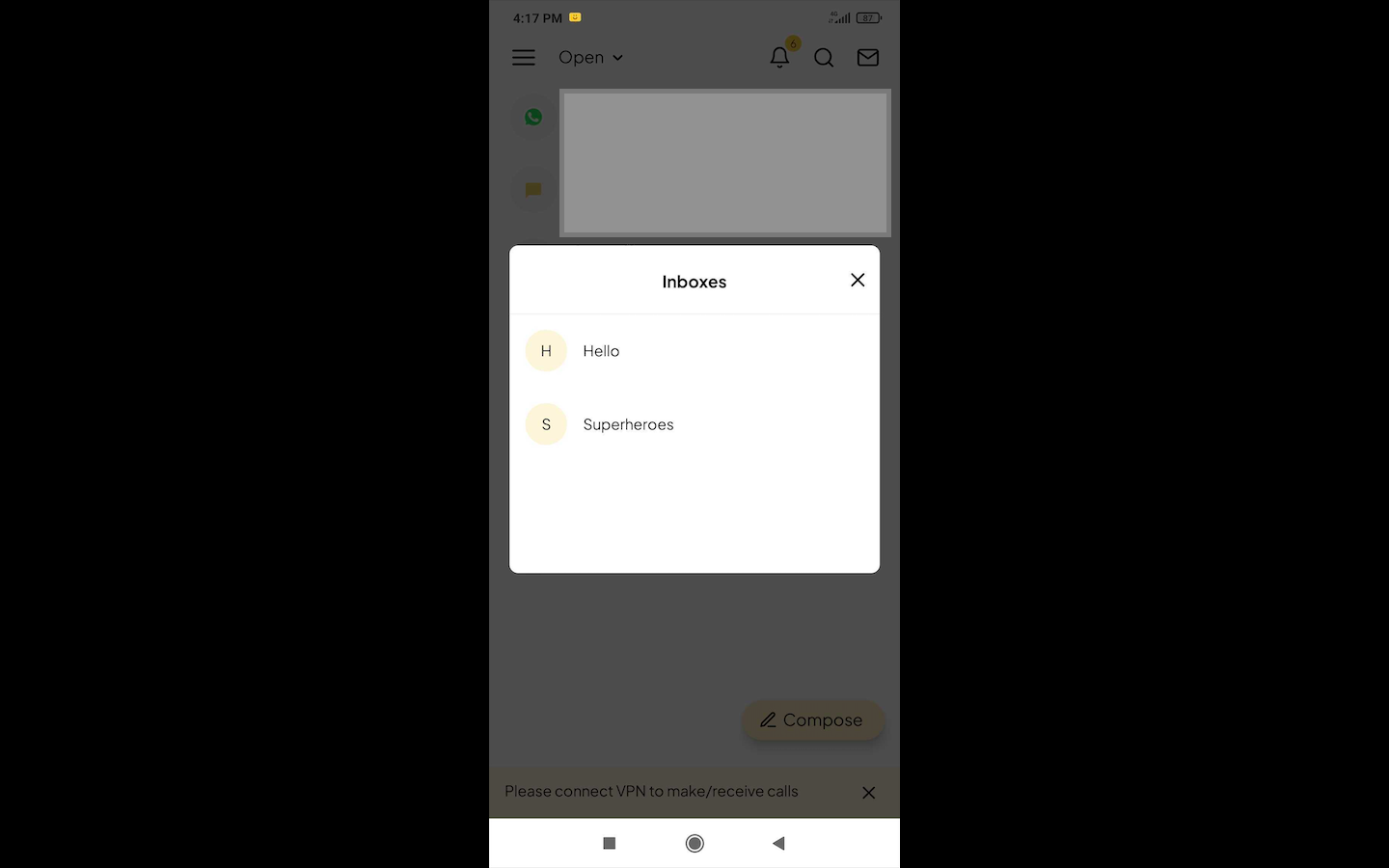 6. In order to use our call services on Mobile application click on the compose option and then click on call.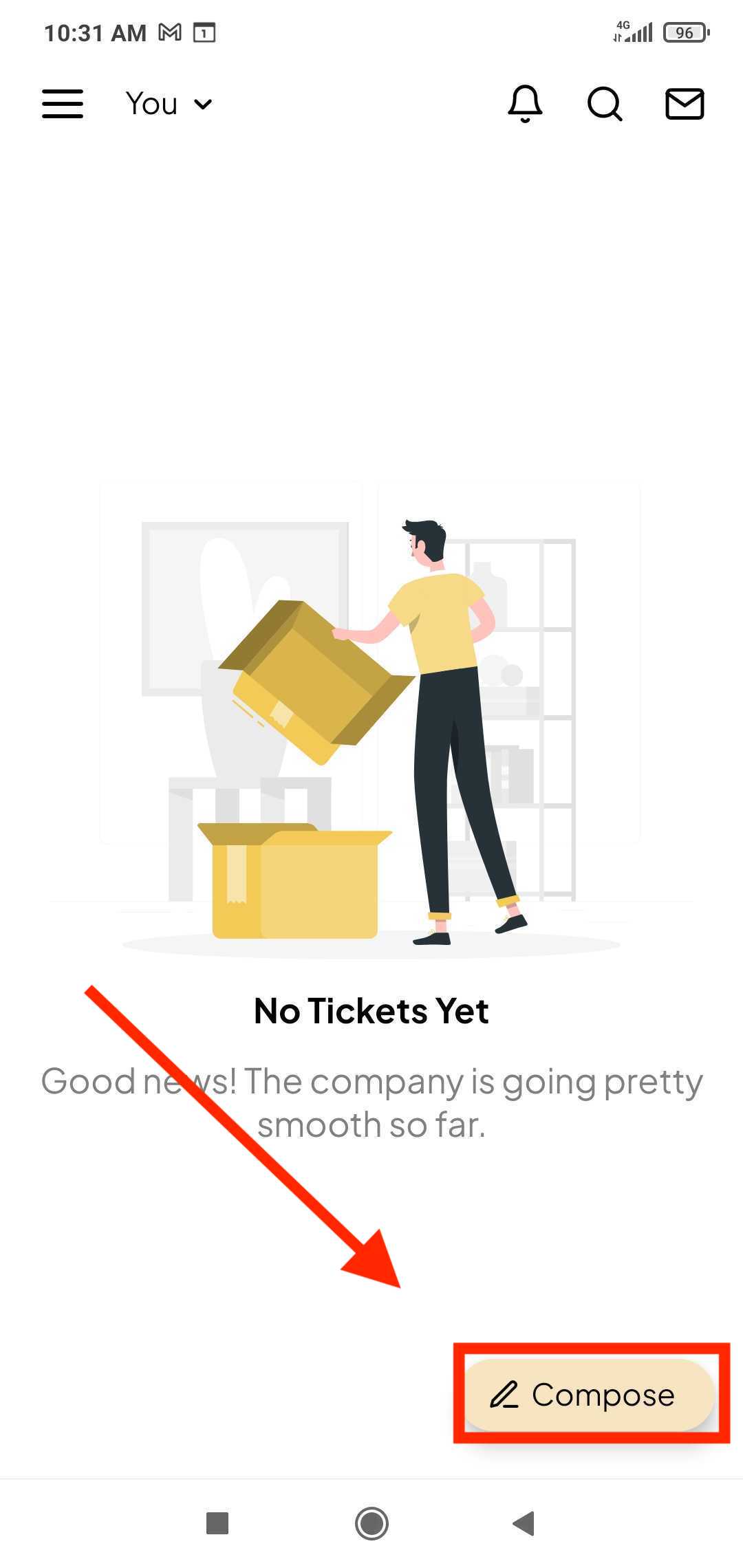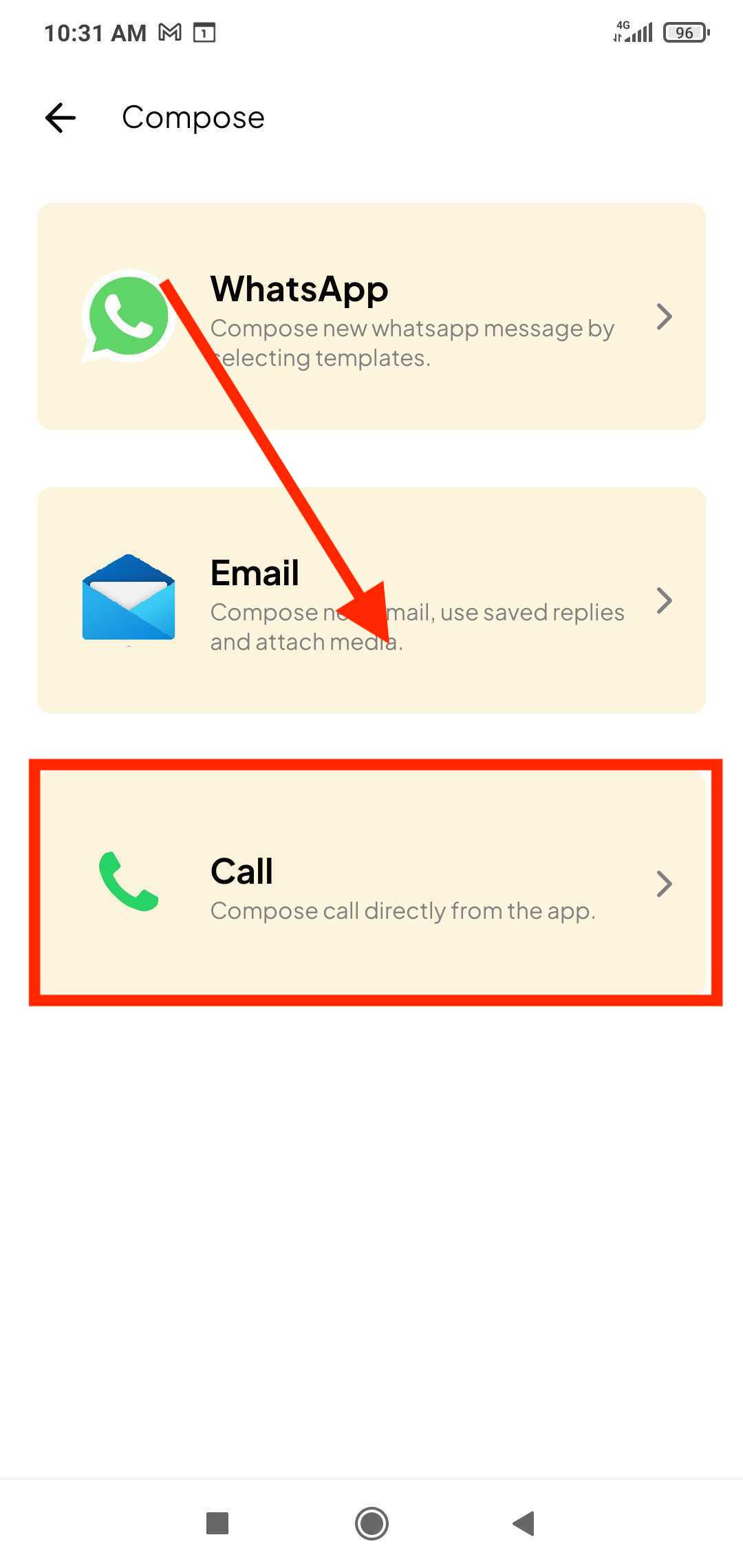 7. Click on Wireguard to download Wireguard for your mobile phone.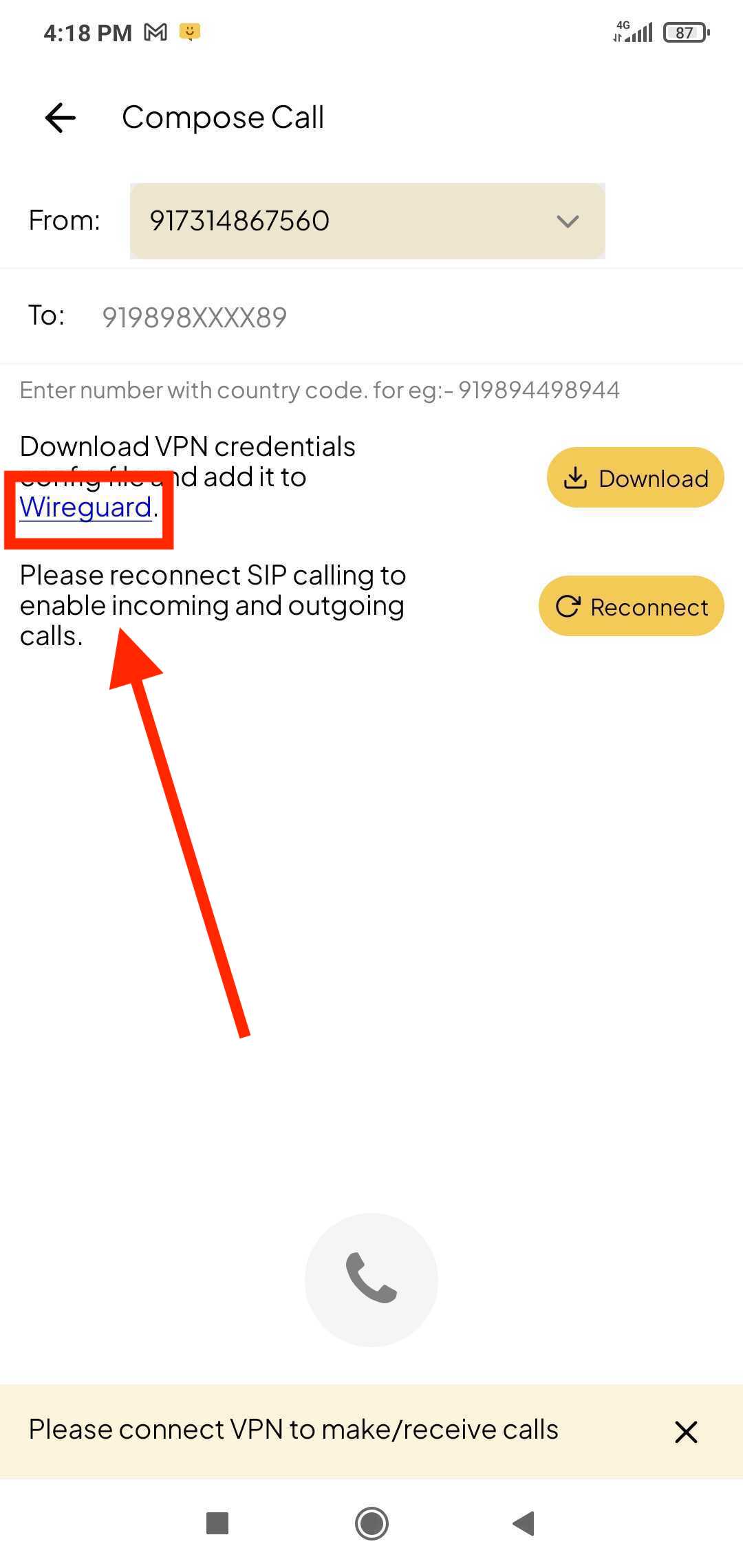 8. Now install Wiregurad if not already installed.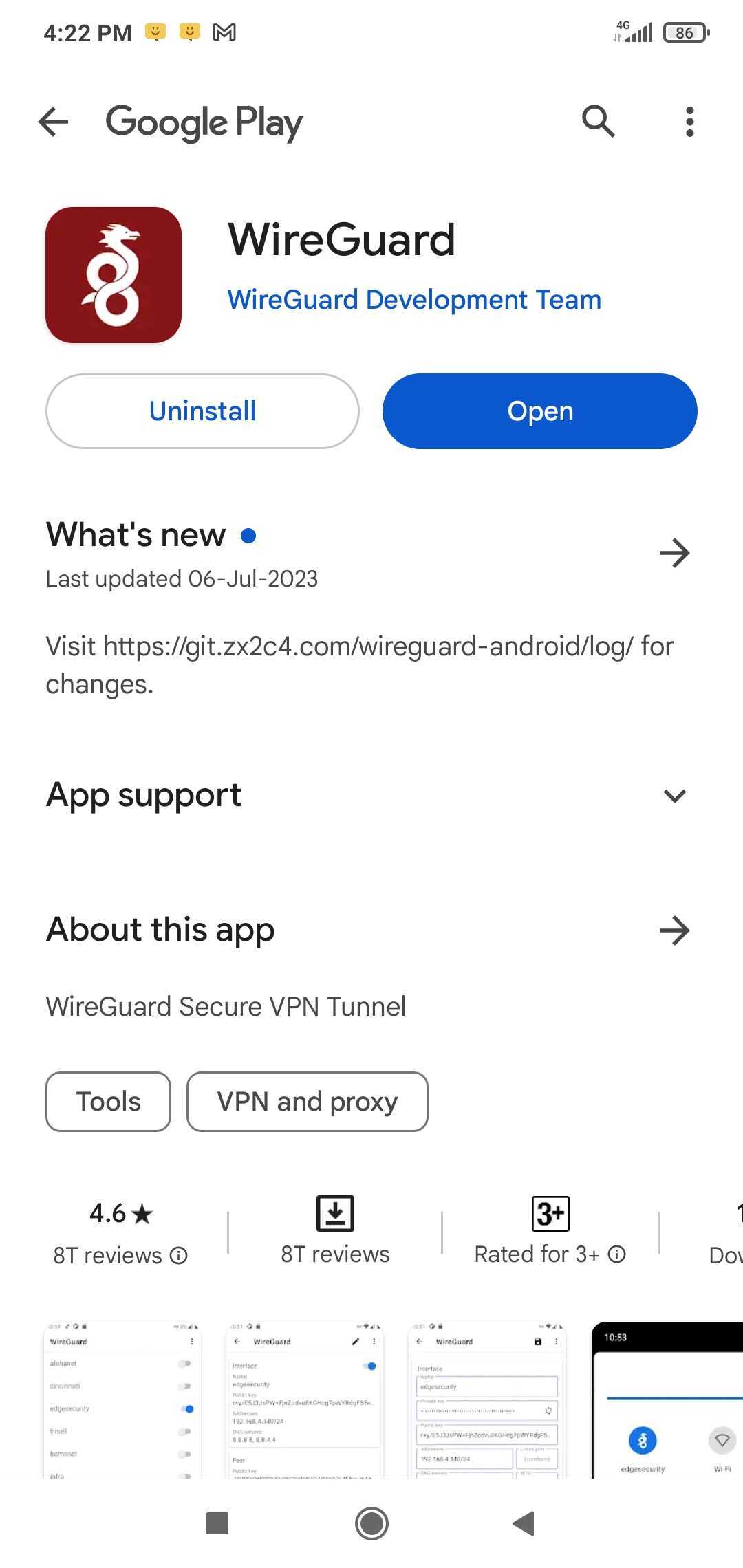 9. Once installed you can click on download option to download the VPN credential to be entered on Wireguard.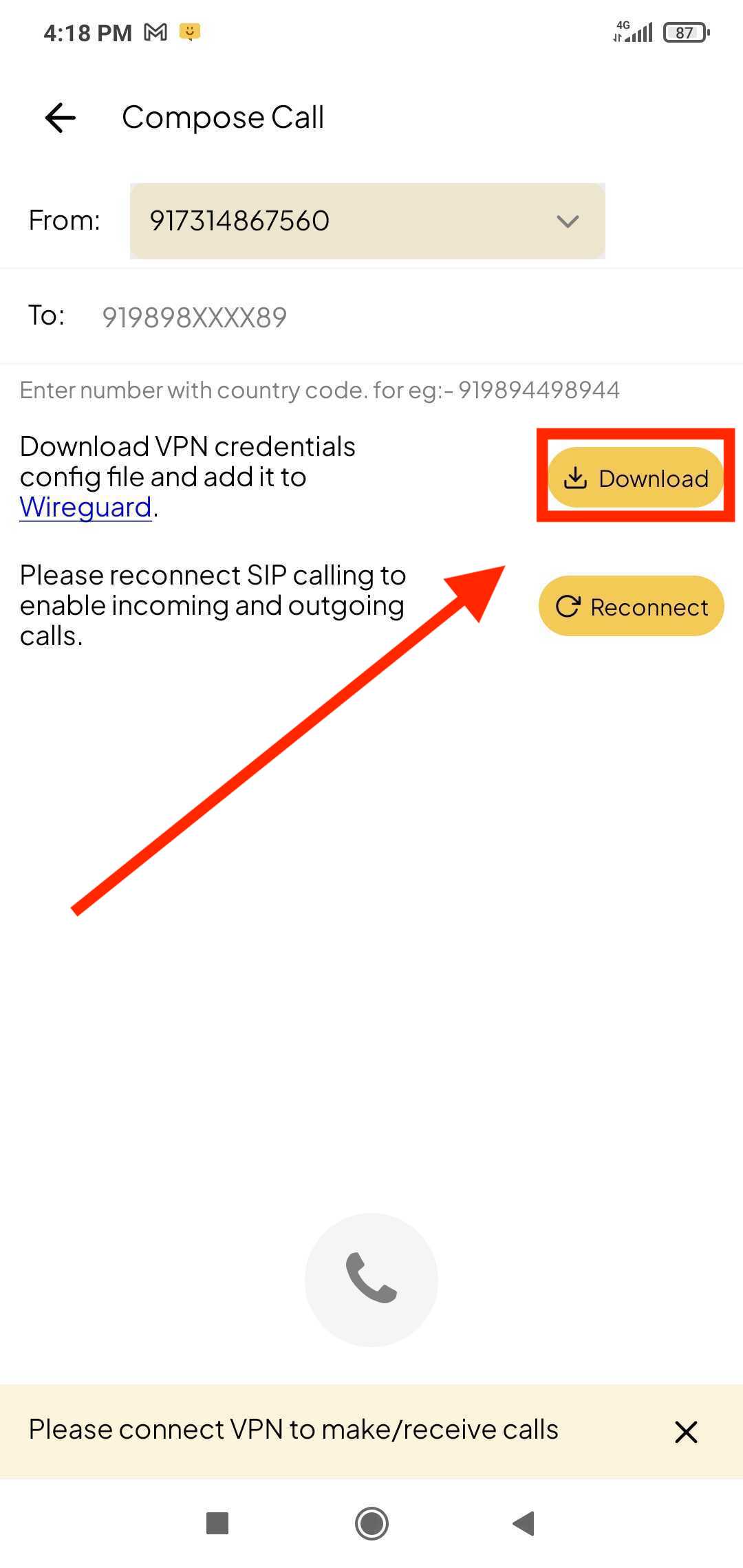 10. Add a tunnel on Wireguard and enter the downloaded credentials.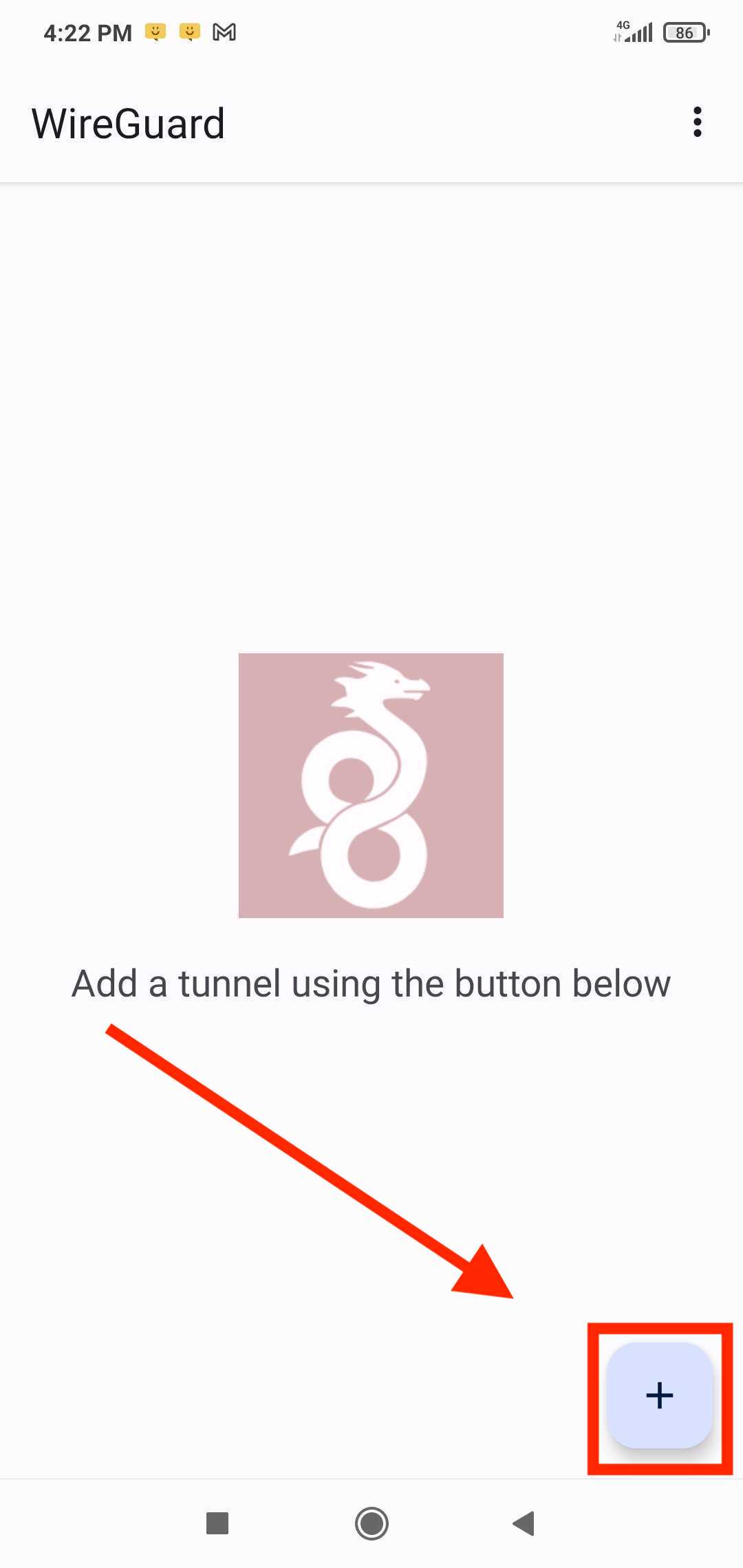 11. Click on the reconnect SIP option to be able to make the calls. Make sure to enter mobile number with country code while making the call.

Rajat Garg

9, October, 2023
Did it help you?
How can we make it better?