How to restrict users to log in to other domains?
Being in a competitive reseller business, now you can keep your domain secure and keep your users with you always. You have the authority to allow/disallow your users to log in to your/other domains. 
1. On the left sidebar of your dashboard, click on the Reseller Settings option. Choose the More option from the top. Click on Domain Login.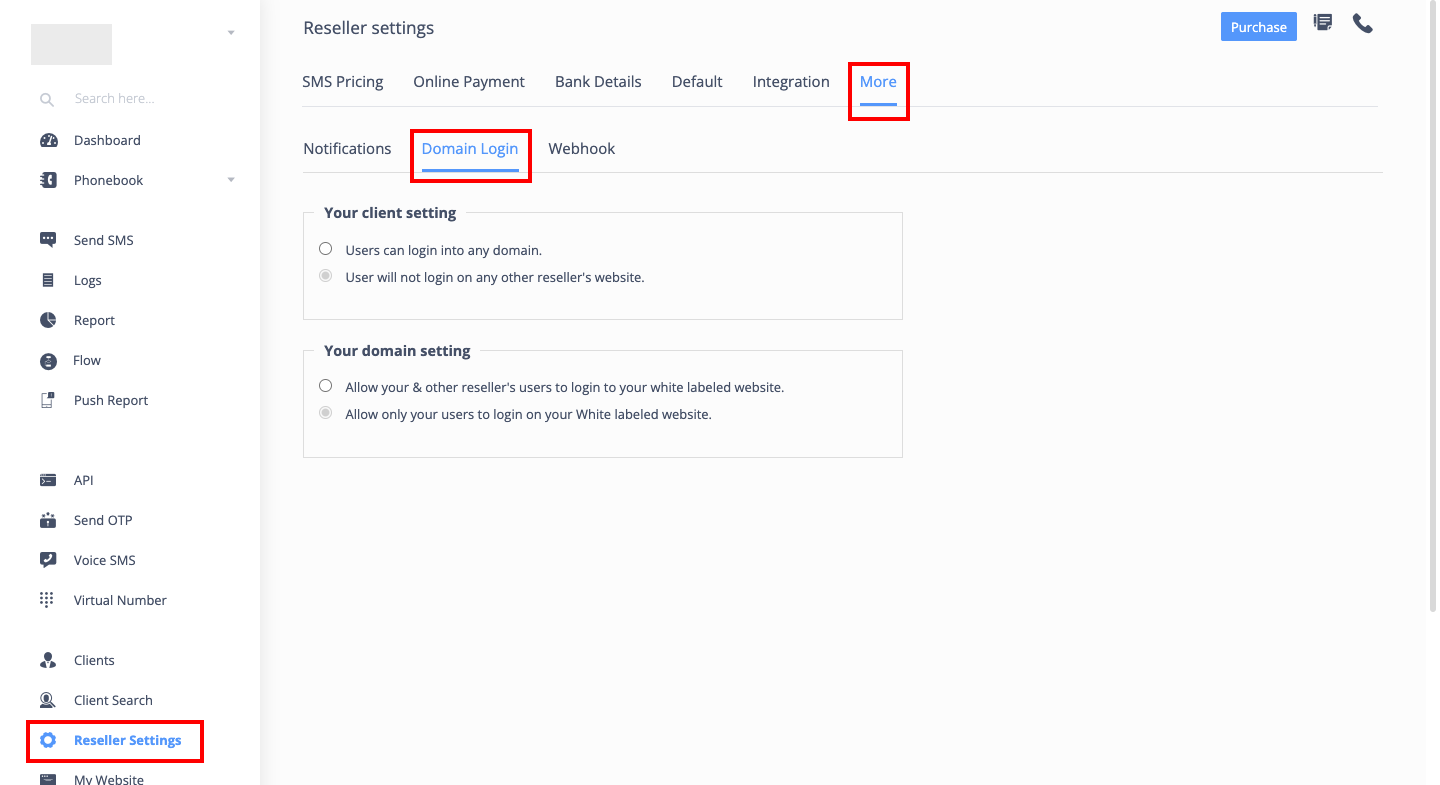 2. When you will click on both the above options user can log in to any domain and allow your users to log in to your white-labeled website, these pop-ups will appear for the confirmation of changes done.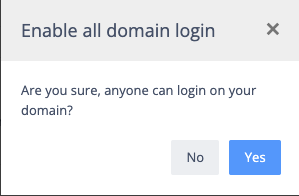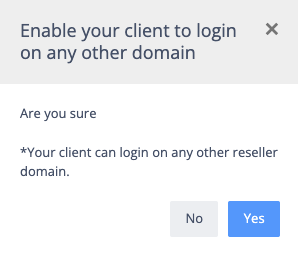 Note - At first, the settings are Enabled for all. You can make the changes as mentioned in the doc.