You can now keep your sensitive SMS content safe and secure. Use encrypted SMS settings to hide the SMS content that you are sending. Please check the details below:
1. Panel
1. Select SMS from the Panel and go to the Send SMS option from the sidebar.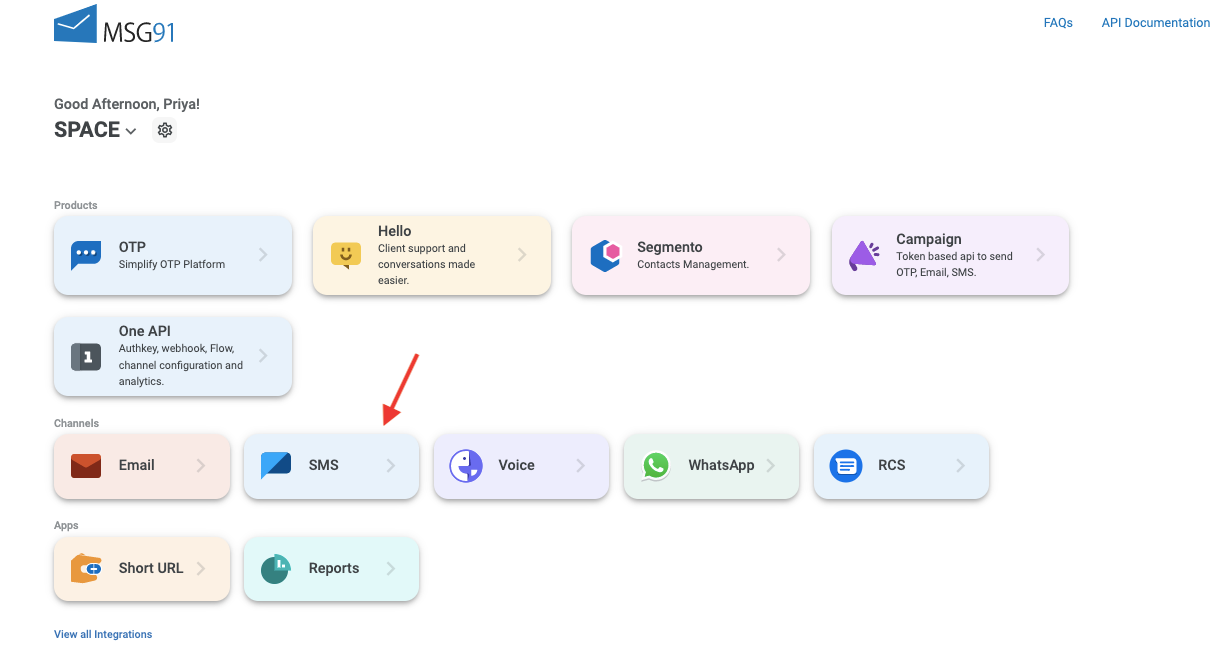 2. On the bottom, you will see a settings icon. Click on it.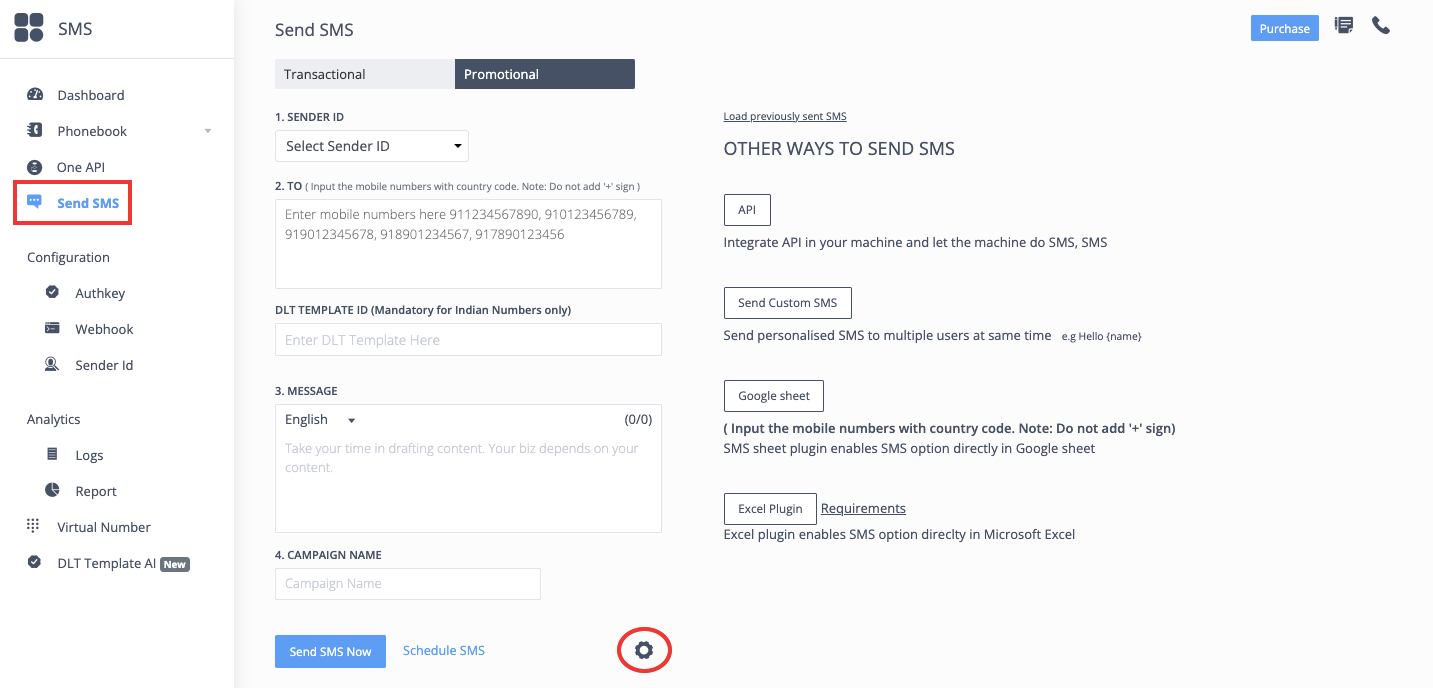 3. Enable the checkbox of Send with Encryption.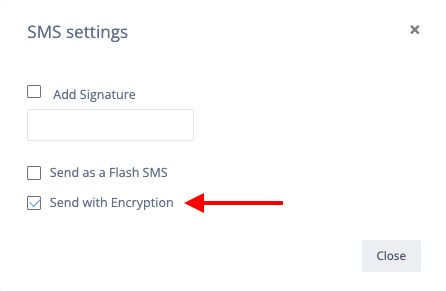 2. API
To send Encrypted SMS via an API you need to pass the parameter encrypt=1.
Example: https://control.msg91.com/api/sendhttp.php?authkey=YourAuthKey&mobiles=919999999990,919999999999&message=message&sender=ABCDEF&route=4&country=91&encrypt=1.
Note - Encrypted SMS cannot be resent and you will not be able to decrypt the content in the future.