Video :
​
1. Log in to the MSG91 Panel and select One API.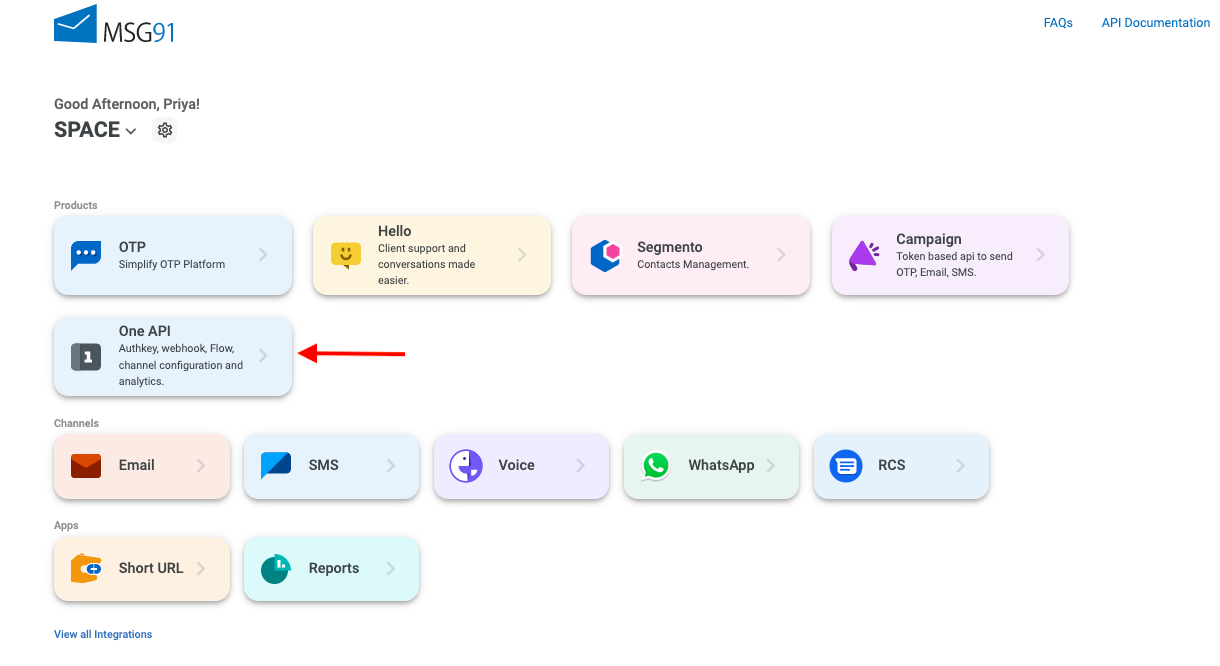 2. Select the Auhtkey option from the sidebar. Click on API Documentation.

3. Scroll down and select the Send OTP API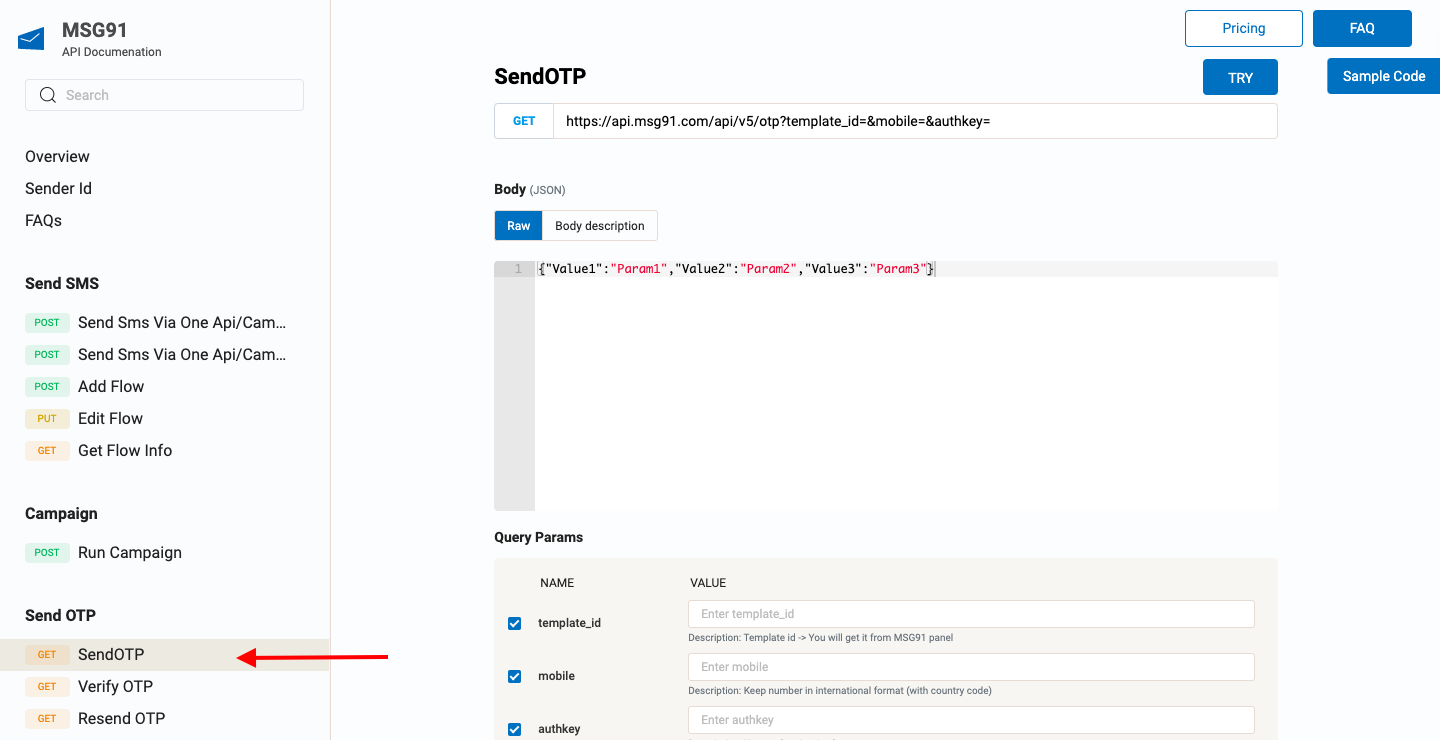 4. Scroll down and click on "View Optional Query Params"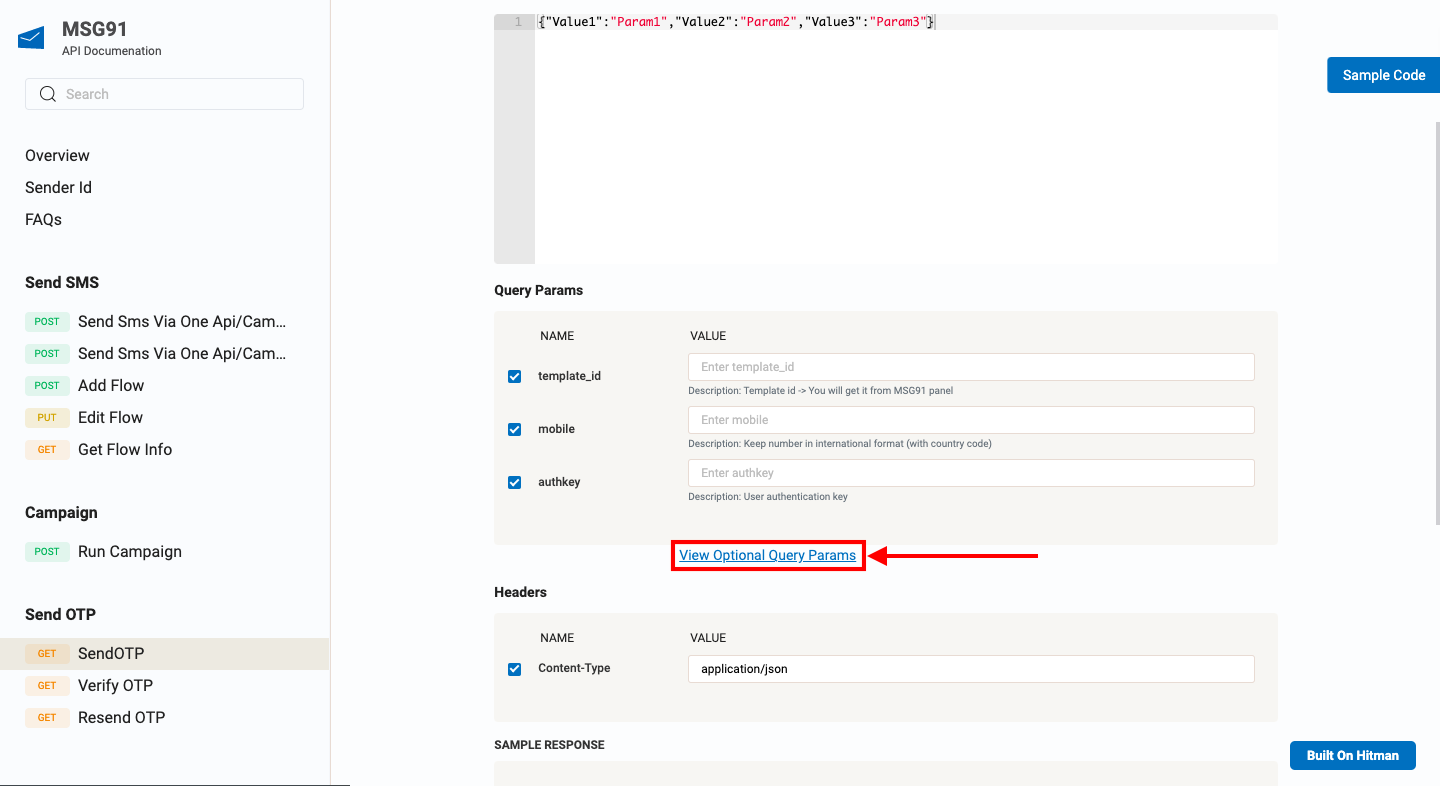 5. You need to enter 1 for sending SMS in the Unicode field here.