How to mark a user Authentic?
1. On the left sidebar of your dashboard, click on the Clients option. For the user, you want to mark authentic, click on the More option on the right-hand side.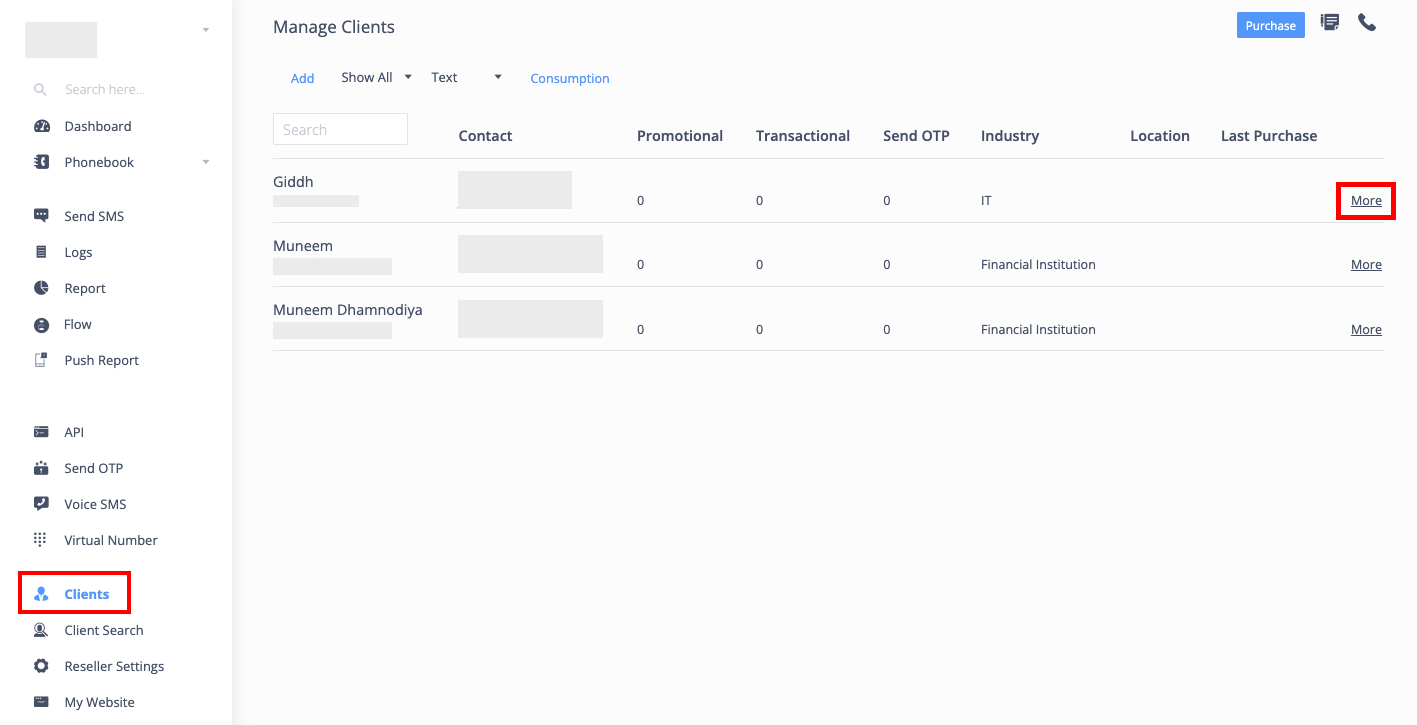 2. Mark the user authentic by sliding the button.

3. A pop appears, if you have completed that process click on continue. The user will be marked authentic.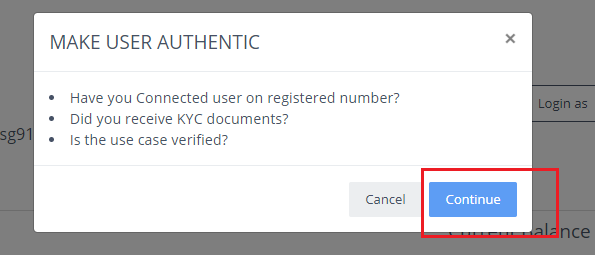 Note - Post proper KYC, and mark users as authentic. MSG91 team may ask for the details anytime, make sure you have collected the details from your users. If you fail to provide the details, your services may get abandoned.