Send SMS is a feature using which you can send messages to many people at one time by using an excel file or manually entering them in the mobile number field available.
You can follow the below-mentioned steps to send an SMS using an excel file:
1. Create an Excel Sheet with the first row reserved for the heading of the respective column, and save the file in CSV format. (You can read about the CSV file on https://msg91.com/help/what-is-a-csv-file)
2. Login to the MSG91 panel and select SMS.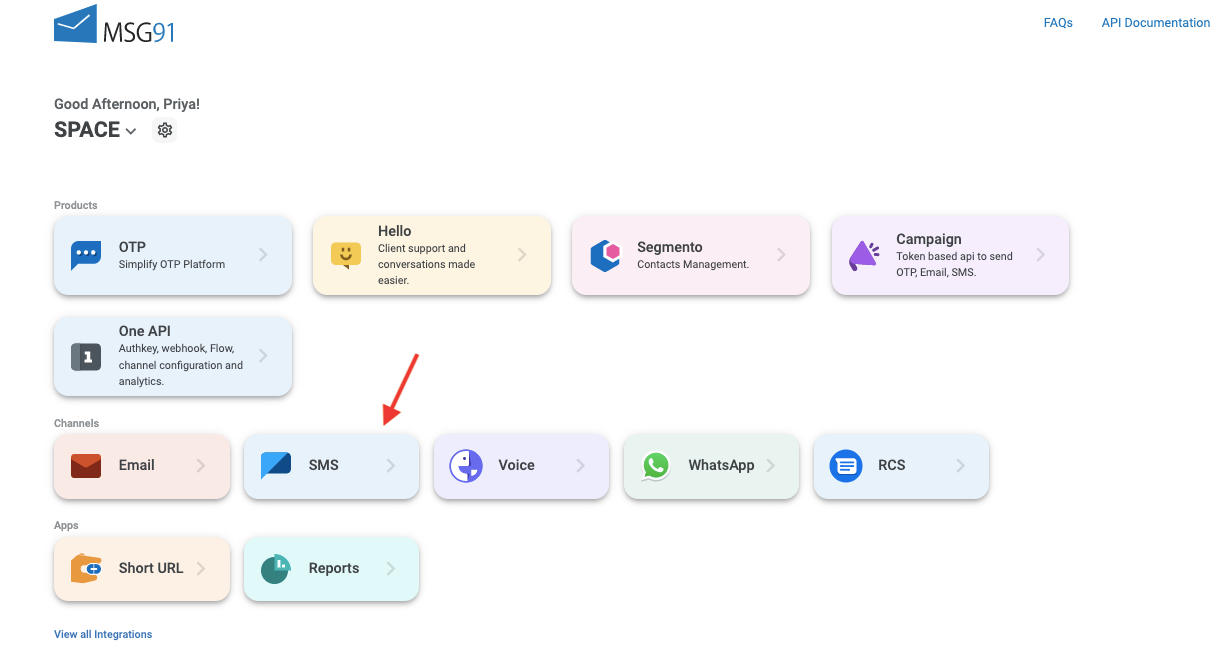 3. Select the Send SMS option from the sidebar and enter the Sender ID through which you want to send the SMS.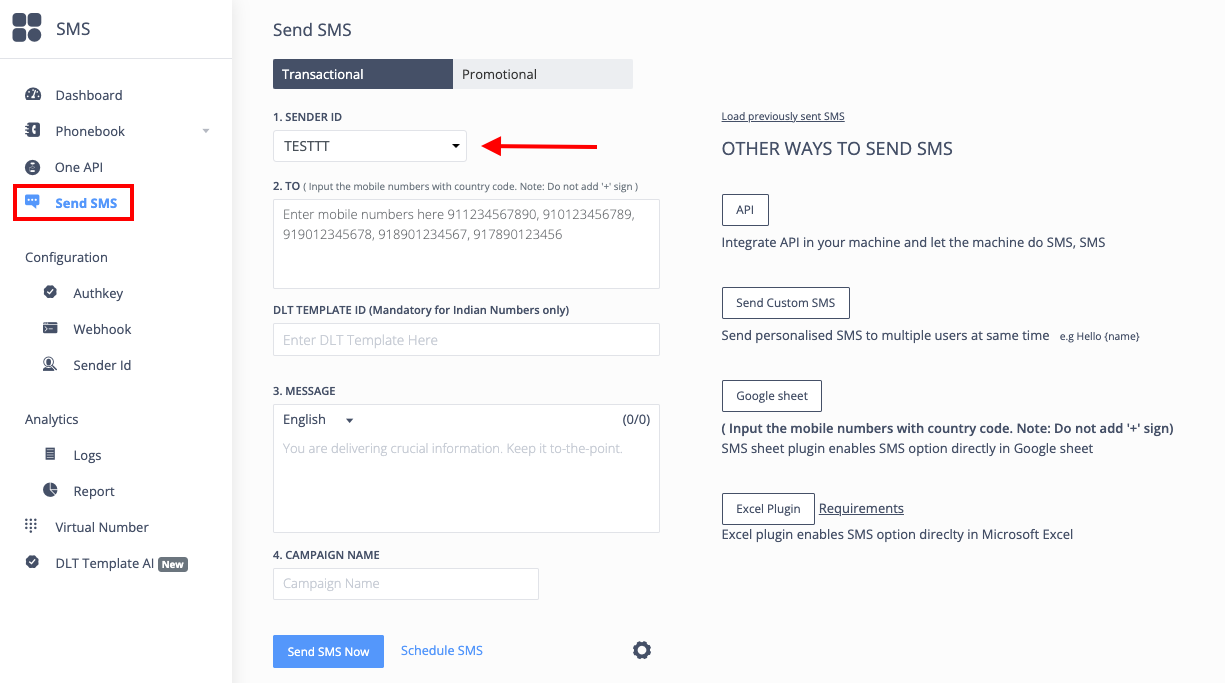 4. Click on the mobile number field and upload the sheet created by using the browse file option which appears on the right-hand side of the screen. You can also type in the numbers here if required.


5. Enter DLT Template ID and type in the content of the SMS you wish to send.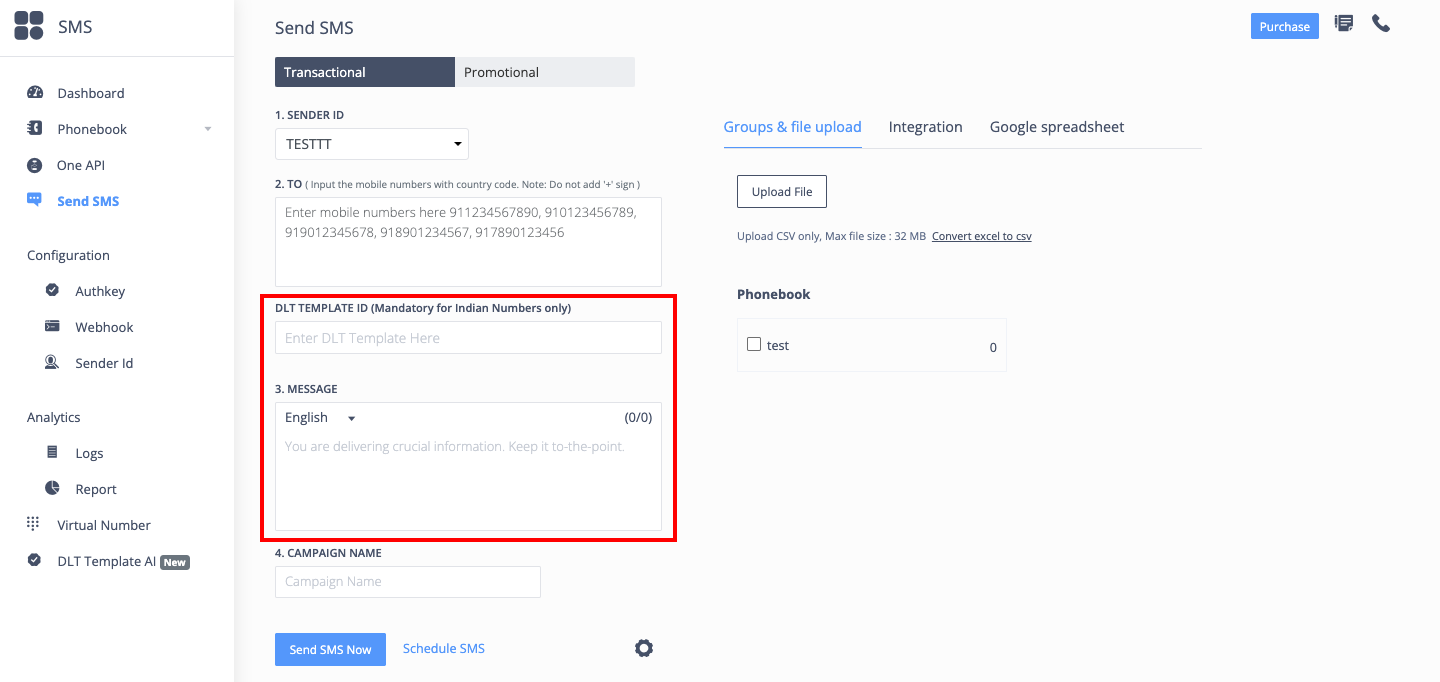 6. Select the name of the campaign, and click on Send.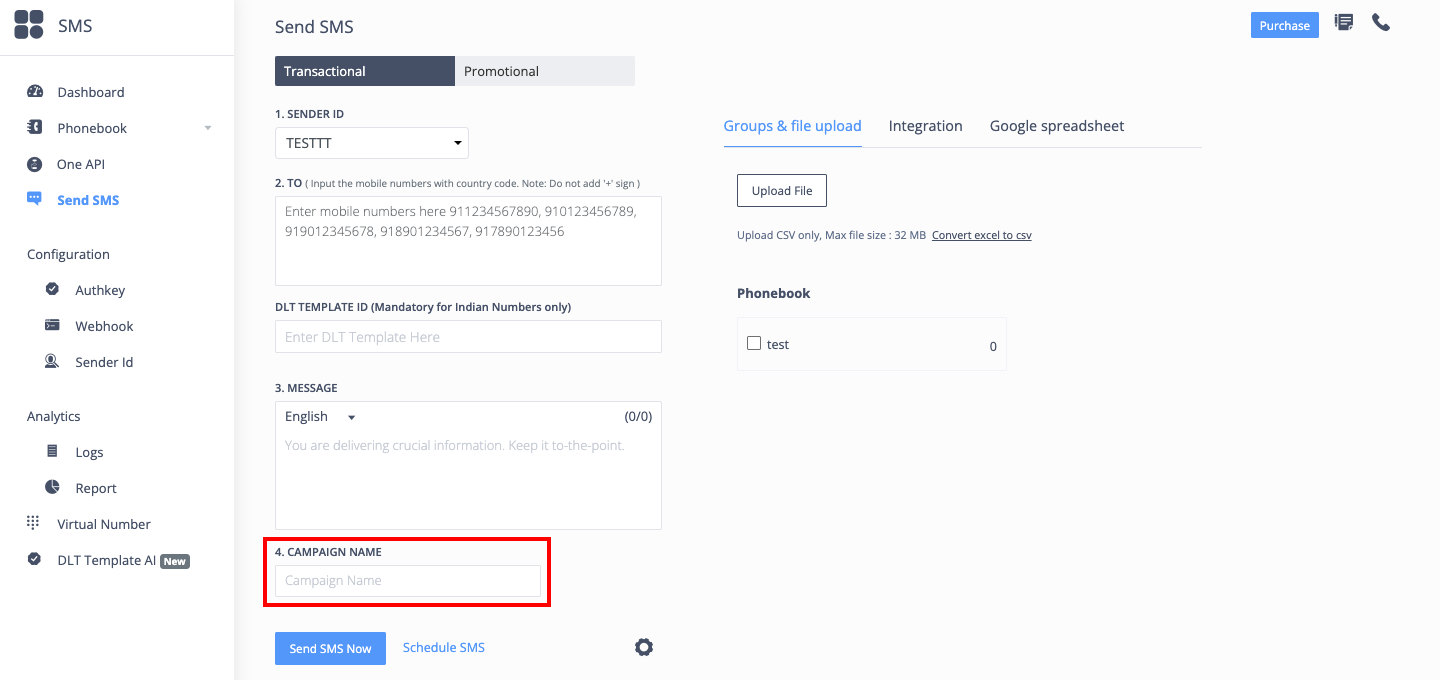 For a video tutorial, refer to the link: https://www.youtube.com/watch?v=mAOFd28ggBg&feature=youtu.be