How can I update my primary mobile number?
One of the important aspects which you must not ignore is to keeping your Mobile Number up to date. Kindly follow the simple procedure to update your Mobile Number in your MSG91 account.
1. Login to your MSG91 account and click on the Settings icon.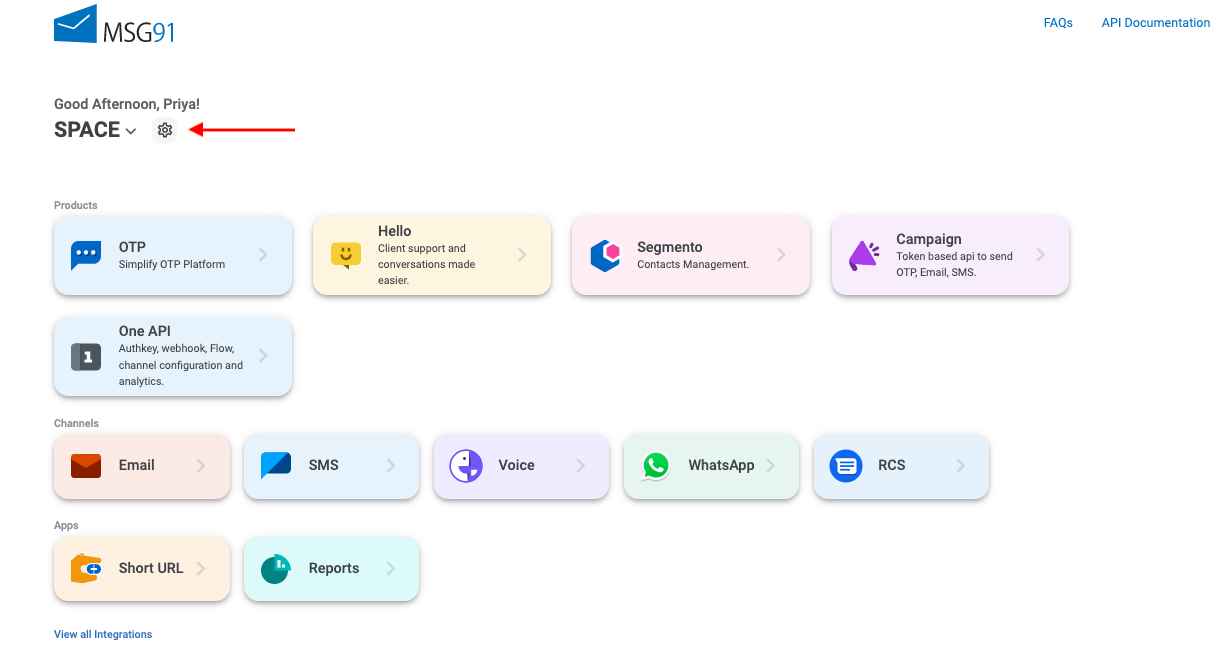 2. Click on the User Settings option which contains the Mobile number and the Update number option is available just beside the mobile number.

3. After clicking on the update number and then next is the verification process. Remember that you need to verify your old mobile number to update the new number.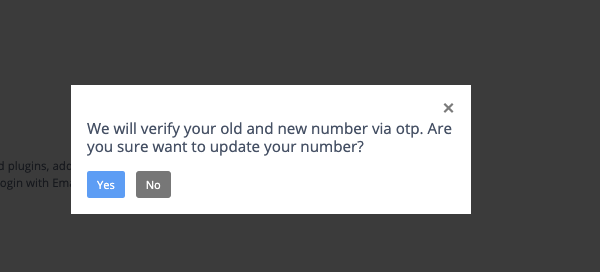 4. If you are ready for the verification click on Yes, you will receive an OTP, and just enter the received OTP below: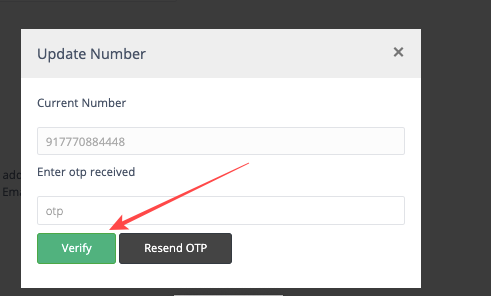 5. Once your old number gets verified, enter your new number to update.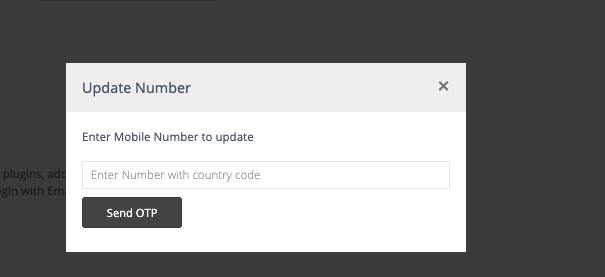 6. Just enter your received OTP as below and then click on "Verify and update".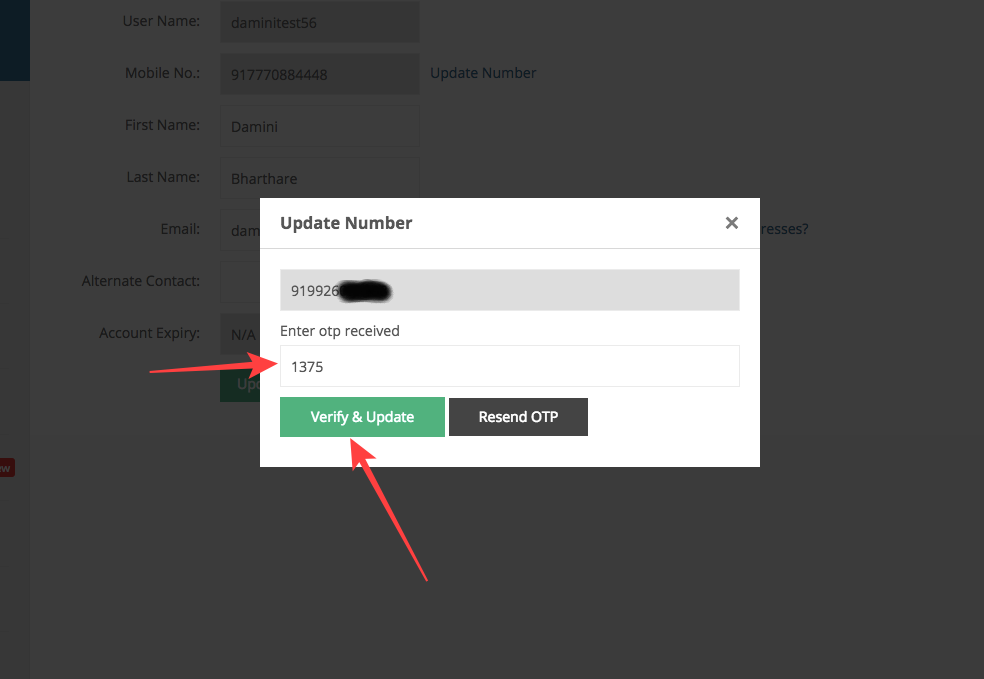 7. Once the number is verified and updated, then the successful message will pop up like below on the top right.