Follow the steps below to send SMS on a Google spreadsheet:
Video :


1. Login into your MSG91 account.




2. Click on SMS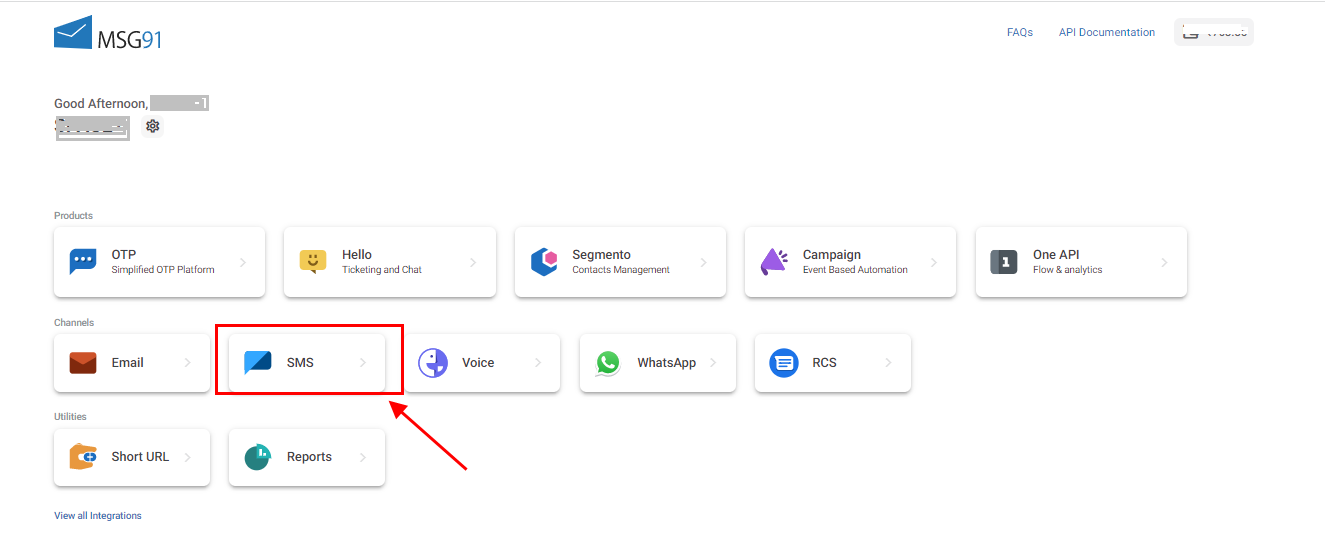 3. Select the type of SMS, Transaction, or Promotional.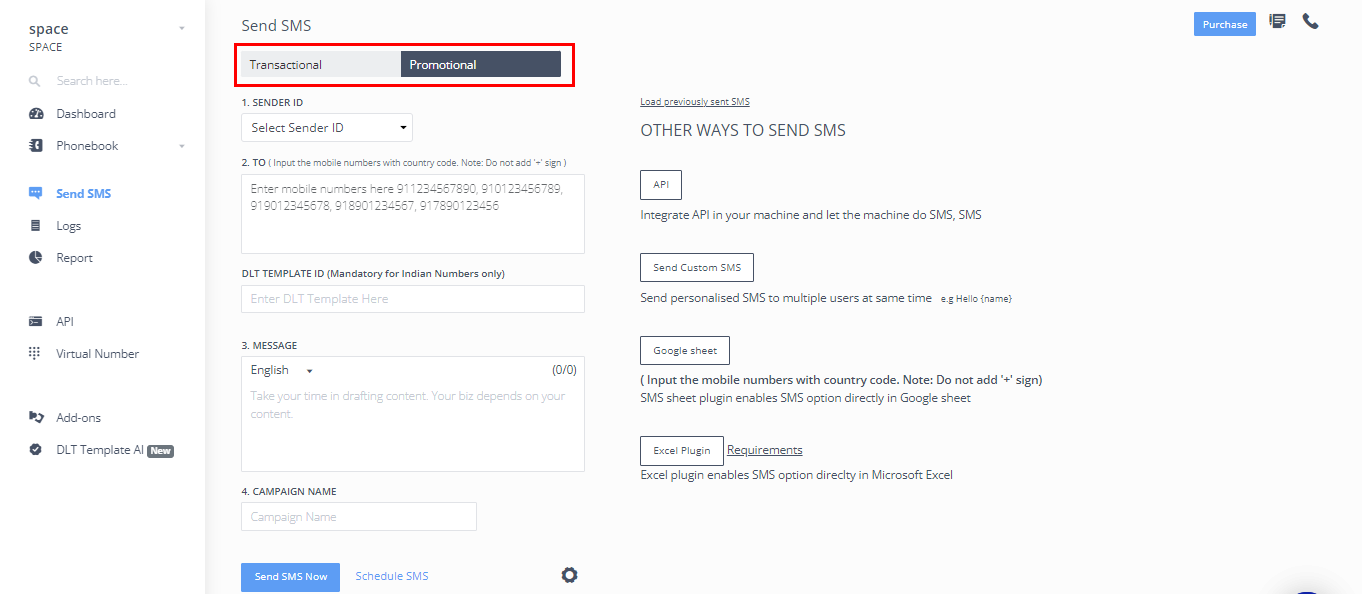 4. Click on the textbox of TO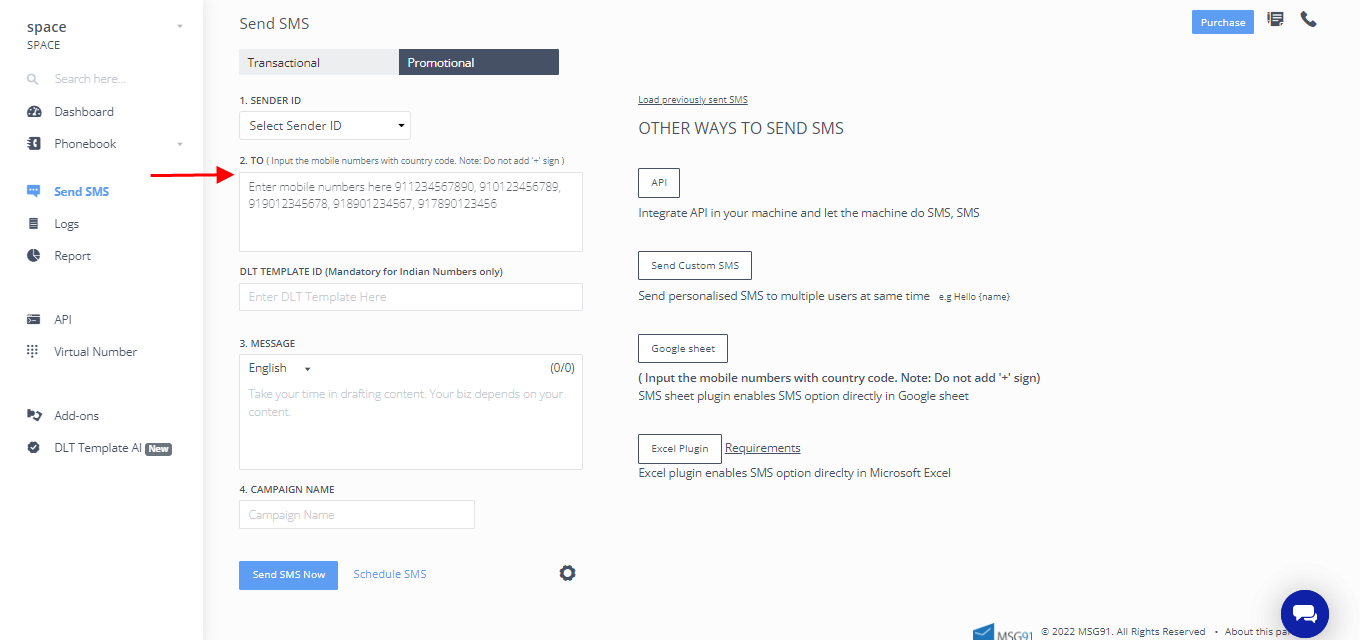 5. You will get an extended option on the right-hand side, Click on Google Spreadsheet.