Sync Shopify data with Segment
Sync Shopify data with Segmento
We are now providing Shopify's integration with MSG91's Segmento. By doing so you can automate adding / updating the contacts in Segmento.

Considering you have already installed MSG91 app in your Shopify store, please refer to below mentioned steps to achieve it. In case you haven't installed our app yet then please click here:

1. On the left hand side panel you will find Segmento Option and then click on add Phonebook option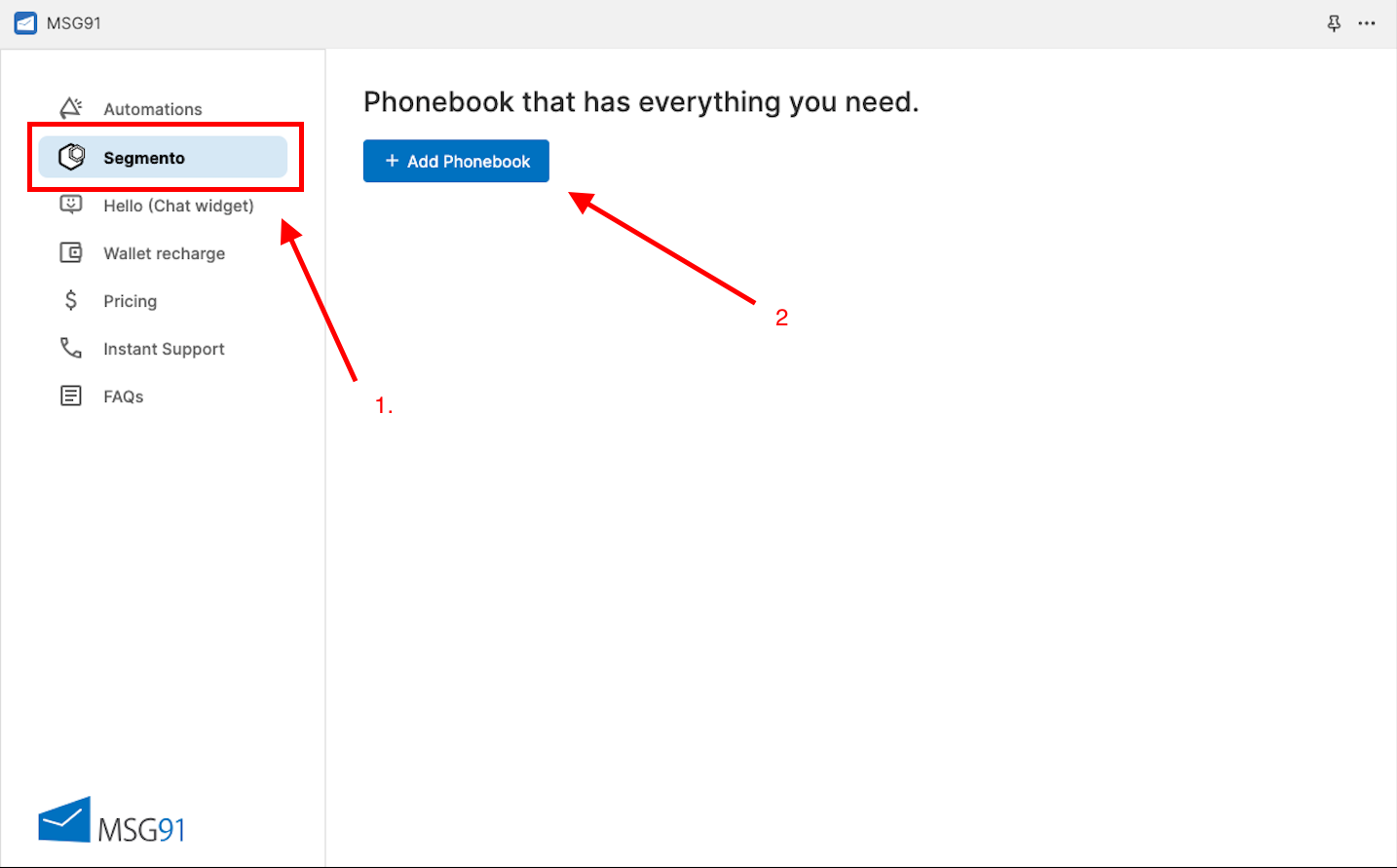 2. Once you click on add phonebook, it will show all the phonebooks present in your MSG91 account and you can select the one which you want to use for shopify.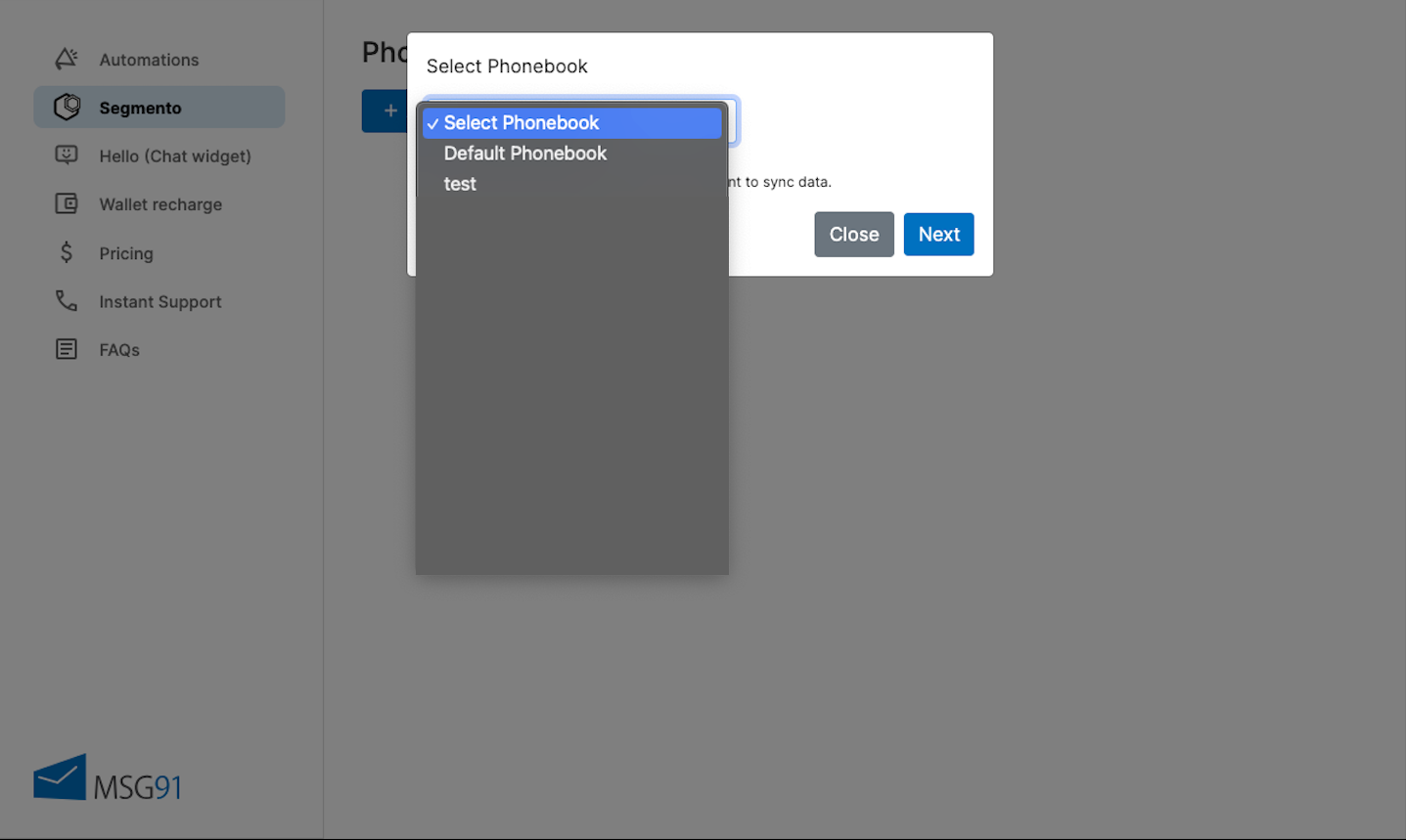 3. After selecting the phonebook you will get data mapping fields like Customer, Order, Checkout and Fulfilment. Now from the left hand side you can select the "Shopify Field" and on the right hand side you can select the "Segemento Phonebook Filed" in which you map and sync these values.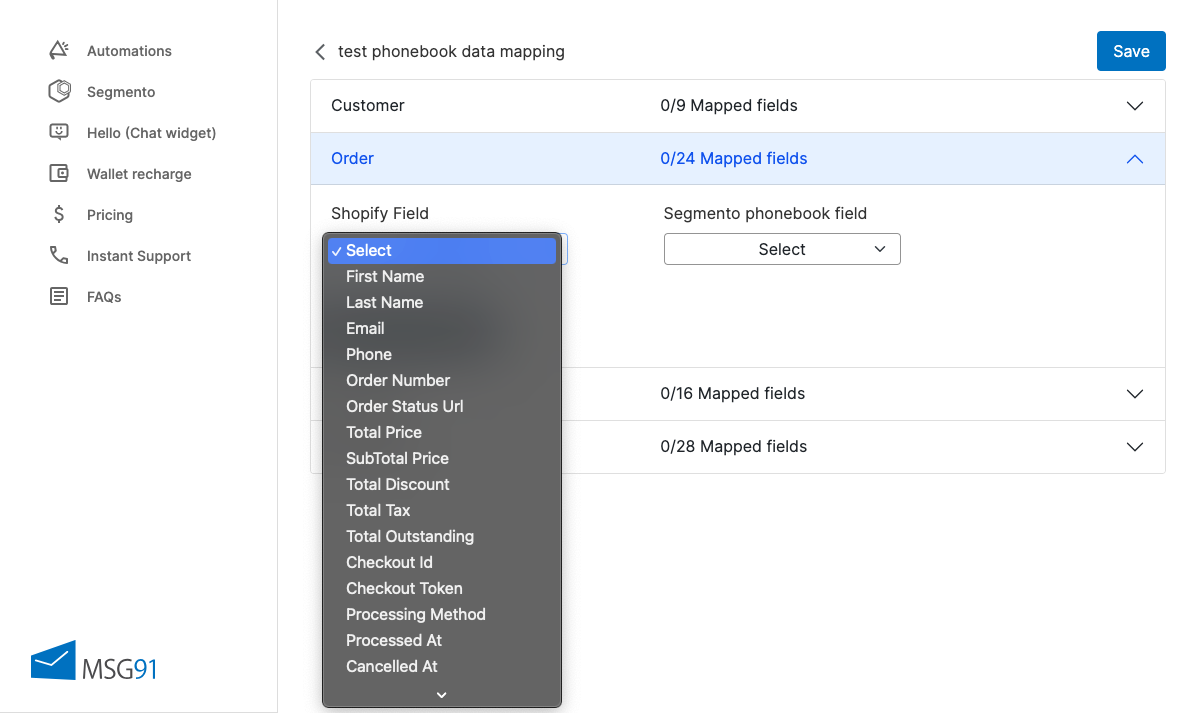 4. In case you want to add more fields you can click on add field available as shown in the screenshot.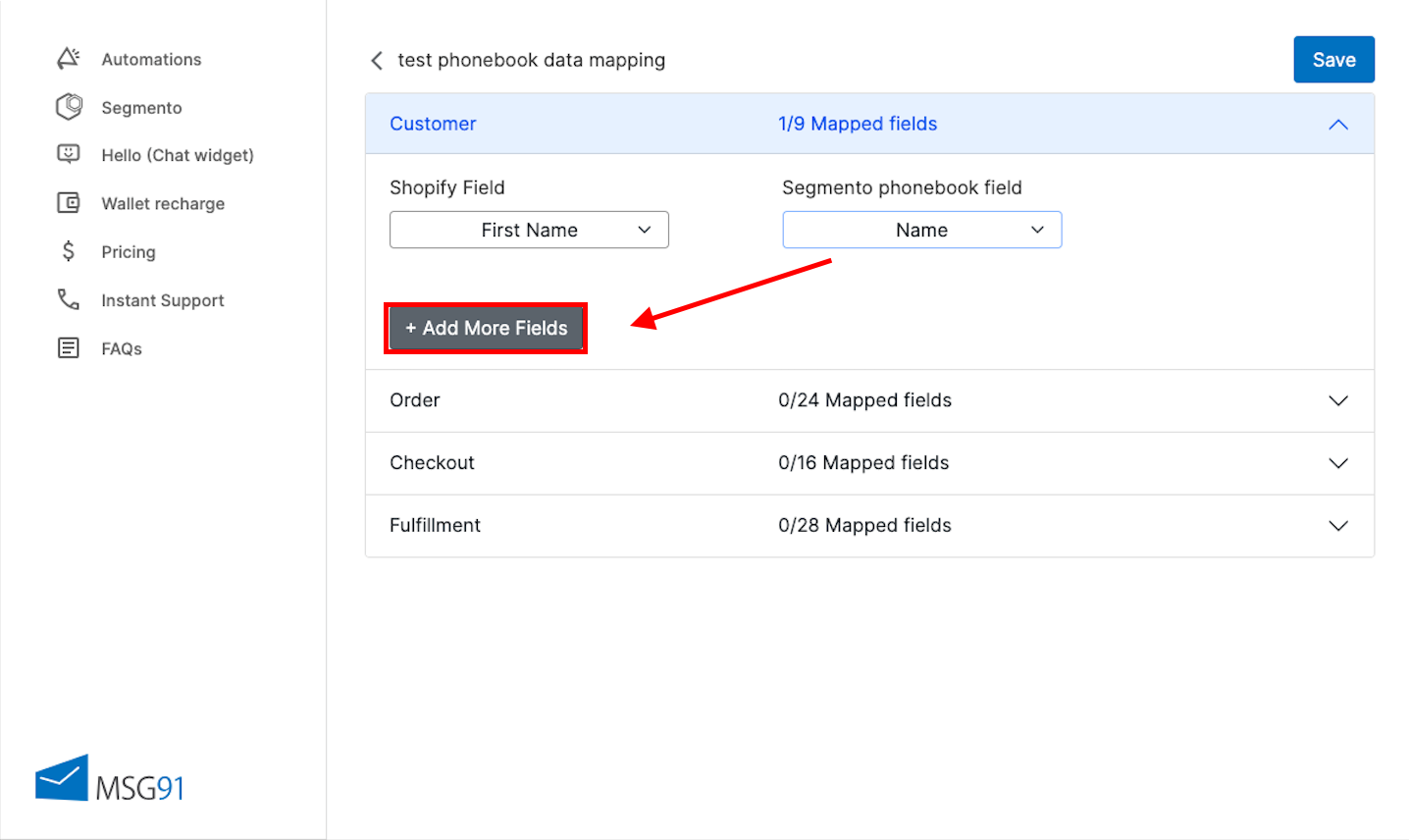 5. Once you have mapped all the fields, depending on your requirement you can simply click on Save button to save the mapping.
Note: Once you have save this configuration, even the old data will be synced so that you do not miss on anything important.

Rajat Garg

30, September, 2023
Did it help you?
How can we make it better?