Where can I download the invoice?
For downloading the invoice, you can follow the below-given steps:
1. Open your MSG91 panel. Click on the dropdown beside your username at the top left and select the Transaction Logs option.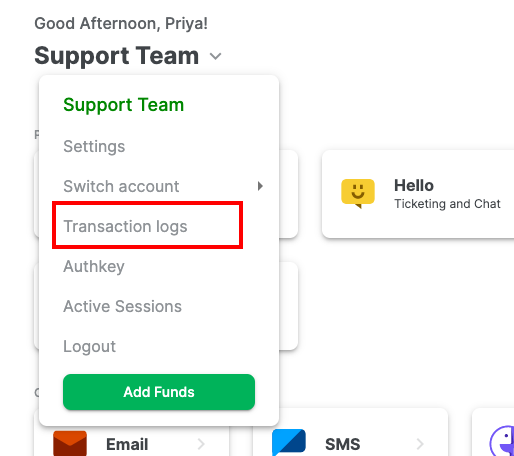 3. Here you can see the date of the Purchases. Click on the Invoices and Ledger option from the top right of the page.

A new page will open where you will see the invoices with a download icon on the right of them. Click on that to download it to your system.
Note: In case you don't find the download option, feel free to contact your account manager.
Refer to the video link: https://www.youtube.com/watch?v=GWTKTP0VzSw&feature=youtu.be